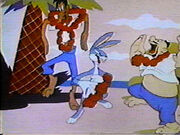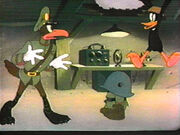 Disney and Warner Bros. two companies since 1923. The trademark classic original Disney and Warner Bros. the two well known launched famous favorite animated cartoon characters including Snow White and Bugs Bunny.
Disney owns companies Pixar including Woody and Buzz Lightyear, Marvel including Spider-Man and Star Wars including Darth Vader.
Warner Bros. owns companies Hanna-Barbera including Tom and Jerry and The Flintstones, Cartoon Network including Cartoon Network characters and DC Comics including Superman and Batman.
The Walt Disney Company, commonly known as Disney (/ˈdɪzni/),[3] is an American diversified multinational mass media and entertainment conglomerate headquartered at the Walt Disney Studios complex in Burbank, California.
Disney was originally founded on October 16, 1923, by brothers Walt and Roy O. Disney as the Disney Brothers Cartoon Studio; it also operated under the names The Walt Disney Studio and Walt Disney Productions before officially changing its name to The Walt Disney Company in 1986. Disney is known for Mickey Mouse universe and Donald Duck universe. The company established itself as a leader in the American animation industry before diversifying into its making cartoons, animated movies, short films, live-action film production, television, and theme parks.
Since the 1980s, Disney has created and acquired corporate divisions in order to market more mature content than is typically associated with its flagship family-oriented brands. The company is known for its film studio division, The Walt Disney Studios, which includes Walt Disney Pictures, Walt Disney Animation Studios, Pixar, Marvel Studios, Lucasfilm, 20th Century Studios, Searchlight Pictures, and Blue Sky Studios. Disney's other main business units include divisions in television, broadcasting, streaming media, theme park resorts, consumer products, publishing, and international operations. Through these various segments, Disney owns and operates the ABC broadcast network; cable television networks such as Disney Channel, ESPN, Freeform, FX, and National Geographic; publishing, merchandising, music, and theater divisions; direct-to-consumer streaming services such as Disney+, Hulu, ESPN+, and Hotstar; and Disney Parks, Experiences and Products, a group of 14 theme parks, resort hotels, and cruise lines around the world.[4][5] Cartoon character Mickey Mouse, created in 1928 by Walt Disney and Ub Iwerks, is one of the world's most recognizable characters and serves as the company's official mascot, next, Disney Princess protagonist female heroine princess character Snow White, created in 1937 by Walt Disney, is one of the world's most recognizable characters and serves as the company's unofficial un-mascot, and Disney's unofficial mascot Tinker Bell in 1953.
Walt Disney's one well known first feature length animation film and Pixar's one well known first computer-animated film is perhaps best known for corporation the adventures of Snow White and the Seven Dwarfs and Toy Story, were created origins 1937 and 1995 respectively.
The original production corporation success of a the best perhaps introducing one most famous iconic official studio female heroine princess character including "Snow White" was so great that Disney official un-mascot company in 1937. In two decades, the small film company would be a media conglomerate and entertainment empire, operating only in the making of cartoons, films, TV, short films, radio, video games, comics, publishing, sound production, amusement parks, hospitality, tourism, navigation and rights of mention from the licenses for the use of Disney characters and brands for all kinds of applications commercial.
The universe appearing supporting characters such as Mickey Mouse, Donald Duck, Goofy, Pluto, Winnie the Pooh, Cinderella, Peter Pan, Tinker Bell, The Incredibles, Finding Nemo, WALL-E, Mary Poppins, The Little Mermaid, Aladdin and other appearing featuring Disney and Pixar characters, and team-up Disney and Pixar characters, and the force clutches of the evil Disney villains and the evil Pixar villains.
Since the 1920s - Disney founded since 1923 by Walt Disney and Roy O. Disney, when, Snow White and the Seven Dwarfs, Toy Story and many of the company's heroes and villains began appearing in studios together, Disney and Pixar characters starring cartoons, movies, short films and TV shows inhabited a shared continuity that, decades later, was dubbed the "Disney and Pixar" other media universe respectively by fans.
Warner Bros. Entertainment is one of the world's largest producers of film and television entertainment. It is currently a subsidiary of the WarnerMedia conglomerate, with headquarters in Burbank, California, USA, and is perhaps best known for production the adventures of Looney Tunes and Merrie Melodies.
Warner Bros. is known for Looney Tunes and Merrie Melodies. Warner Bros. classic cartoon characters greatest all time is the adventures to life: Bugs Bunny, Daffy Duck, Porky Pig and Elmer Fudd. Warner Bros. includes several subsidiary companies, among them Warner Bros. Pictures, Warner Bros. Family Entertainment, Warner Bros. Animation, Warner Bros. Television, New Line Cinema, New Line Home Entertainment (formerly New Line Home Video), Warner Home Video, Castle Rock Entertainment, Turner Entertainment, Dark Castle Entertainment, DC Comics, and the remnants of Hanna-Barbera Cartoons, Inc., although the former Hanna-Barbera studio is now known as Cartoon Network Studios and is under Turner Broadcasting. Bugs Bunny, a cartoon character created as part of the Looney Tunes series, serves as the company's official mascot in 1938 or 1940.
The company prefers that its name be spelled "Bros.", not "Brothers". It's currently going bankrupt.
The corporate name honors the four founding Warner brothers, Harry Warner (1881–1958), Albert Warner (1883–1967), Sam Warner (1887–1927) and Jack L. Warner (1892–1978). The three elder brothers began in the exhibition business in 1903, having acquired a projector with which they showed films in the mining towns of Pennsylvania and Ohio. They opened their first theatre, the Cascade, in New Castle, Pennsylvania in 1903. (The original theater is still standing, and is being renovated as the centerpiece of the ongoing downtown revitalization in New Castle, hoping to attract tourists.[1]) In 1904, the Warners founded the Pittsburgh-based Duquesne Amusement & Supply Company (the precursor to Warner Bros. Pictures) to distribute films. Within a few years this led to the distribution of pictures across a four-state area. By the time of World War I they had begun producing films, and in 1918 the brothers opened the Warner Bros. studio on Sunset Boulevard in Hollywood. Sam and Jack Warner produced the pictures, while Harry and Albert handled finance and distribution in New York. In 1923, they formally incorporated as Warner Bros. Pictures, Inc. and producing films released through Goldwyn Pictures.
The first important deal for the company was the acquisition of the rights to Avery Hopwood's 1919 Broadway play The Gold Diggers from theatrical impresario David Belasco. However, what really put Warner Bros. on the Hollywood map was a dog, Rin Tin Tin, brought from France after World War I by an American soldier. Rinty was so popular that he starred in 26 films, beginning with The Man from Hell's River in 1924, and is credited with making the fledgling studio a success.
As the studio prospered, it gained backing from Wall Street, and in 1924 Goldman Sachs arranged a major loan. In 1924, Goldwyn Pictures merged with Metro Pictures to form Metro-Goldwyn Pictures and distributing WB films. With this new money Warners bought the pioneer Vitagraph Company which had a nation-wide distribution system, and as a bonus got an experimental synchronized-sound process called 'Vitaphone'. They also plunged into radio, establishing radio stations in several major cities, among them KFWB in Los Angeles. Warners also joined the mad race to buy and build theaters. In late 1924, Metro-Goldwyn Pictures merged with Louis B. Mayer Pictures to form Metro-Goldwyn-Mayer and again distributing WB films.
At the urging of Sam Warner, the company committed to develop Vitaphone, and in 1926 began making films with music and effects tracks. When this proved popular, they took the next step and offered, in October 1927 a picture with dialogue, one that would revolutionize the business, The Jazz Singer, starring Al Jolson. The movie was a sensation, launching the era of "talking pictures" and banishing silent movies. But unfortunatly, the brothers missed the premiere of The Jazz Singer due to Sam's funeral.
Flush with cash thanks to the success of The Jazz Singer, in 1928 Warner bought the Stanley Company, a major theater chain. This gave them a share in rival First National Pictures, of which Stanley owned one-third. In a bidding war with William Fox, Warner bought more First National shares, and gained control in 1929. The Justice Department agreed to allow the purchase if First National was maintained as a separate company. But when the depression hit, Warner asked for and got permission to merge the two studios; soon afterward Warner Bros. moved to the First National lot in Burbank. Though the companies merged, Justice required Warner to produce and release a few films each year under the First National name until 1938. For thirty years, certain Warner productions would be identified (mainly for tax purposes) as 'A Warner Bros. - First National Picture.'
In 1930, MGM dropped the distribution of Warner Bros. films to be replaced by RKO Radio Pictures.
Under production head Darryl F. Zanuck, Warners in the 1930s became known for gritty, 'torn from the headlines' pictures that some said glorified gangsters. Warner stars tended to be tough-talking, working-class types, among them James Cagney, Joan Blondell, Edward G. Robinson and Barbara Stanwyck. After Zanuck was succeeded by Hal B. Wallis in 1933, the studio tried for a more sophisticated style, offering melodramas (or 'women's pictures'), swashbucklers, and expensive adaptations of best-sellers, with stars like Bette Davis, Olivia de Havilland, Paul Muni and Errol Flynn.
Warner's cartoon unit began modestly in 1930 as a free-standing company owned by Leon Schlesinger at the Warner Bros' cartoon characters starring Looney Tunes and Merrie Melodies in were created origins 1930 and 1931 respectively. Several former Disney animators, including Hugh Harman, Rudolf Ising, Jack King, and Friz Freleng offered tame cartoons starring Bosko the Talk-Ink Kid and Buddy. However, with the arrival of Tex Avery and the creation of Termite Terrace, the unit developed a fast-paced, irreverently insane style that made them immensely popular world-wide. Warner Bros' four most iconic famous cartoon characters including Porky Pig, Daffy Duck, Elmer Fudd and Bugs Bunny in were created origins 1935, 1937, 1937 and 1938 respectively. Warner bought Schlesinger's cartoon unit in 1944, and in subsequent decades characters such as Bugs Bunny and Daffy Duck became central to the company's image.
The record attendance figures of the World War II years made the Warner brothers rich. The gritty Warner image of the 1930s gave way to a glossier look, especially in women's pictures starring Davis, de Havilland and Joan Crawford. The 1940s also saw the rise of Humphrey Bogart from supporting player to major star. And in the post-war years Warners continued to create new stars, like Lauren Bacall and Doris Day.
On January 5, 1948, Warner offered the first color newsreel, covering the Tournament of Roses Parade and the Rose Bowl.
Warner was a party to the U.S. vs Paramount Pictures, et al. anti-trust case of the 1940s. This action, brought by the Justice Department and the Federal Trade Commission, claimed that the five integrated studio-theater chain combinations restrained competition. The Supreme Court heard the case in 1948, and ruled for the government. As a result Warner and four other major studios were forced to separate production from exhibition. In 1950, RKO dropped the distribution of Warner Bros. films to be replaced by Premier Productions. Early in 1953, the Warner theater holdings were spun off as Stanley Warner Theaters. With no more theaters to fill there was no need to produce thirty pictures a year, and no need for expensive contract-actors or for costly staff. After fifty years in the business the Warners saw the system winding down, and agreed to sell the studio to a bank-led syndicate. Only after the deal was completed in 1956 did elder brothers Harry and Albert Warner learn that the leading investor in the bank's syndicate was youngest brother Jack, who now had control of what had been a family business. Even in an argument-prone family like the Warners, this was too much, and led to a rupture in family relations. For the rest of their lives the brothers did not speak to one another. But Jack was solely in charge at Warner Bros. Pictures.
For a time Warner Bros. rebounded, specializing in adaptations of popular plays like The Bad Seed, No Time for Sergeants and Gypsy: A Musical Fable. There was also a successful television unit, offering popular series like 77 Sunset Strip and Maverick. Already the owner of extensive music-publishing holdings, in 1958 the studio launched Warner Brothers Records. But by the 1960s, the company was winding down. There were few studio-produced films and many more co-productions (for which Warner provided facilities, money, and distribution), and pickups of independently made pictures. In 1967, Jack gave in to advancing age and the changing times, selling control of the studio and its music business for $78 million to Seven Arts Productions, run by the Canadian investors Elliot and Kenneth Hyman, whose Associated Artists Productions had once owned the pre-1948 Warner film library. In late 1967, Premier dropped the distribution of Warner Bros. films to be replaced by Paramount Pictures. The company, including the studio, was renamed Warner Bros.-Seven Arts. In 1967 - Warner Bros acquires DC Comics - DC's three most other popular heavyweights public studio superhero characters including Superman, Batman and Wonder Woman.
Two years later the Hymans accepted a cash-and-stock offer from an odd conglomerate called Kinney National Company. Originating as a chain of funeral parlors, Kinney had grown by buying service businesses like parking lots, office cleaners, and a Hollywood talent agency, Ashley-Famous. It was Ted Ashley who led Kinney-head Steve Ross to the purchase of Warners, and Ashley became the new head of the studio, again called Warner Bros. Pictures. In 1970, Paramount dropped the distribution of Warner Bros. films. Although the movie-going audience had shrunk, Warner's new management believed in the drawing-power of stars, signing co-production deals with the big names of the day, among them Paul Newman, Robert Redford, Barbra Streisand, John Wayne, and Clint Eastwood. This star-driven policy carried the studio successfully through the 1970s to launch NAS and 1980s. Abandoning the mundane parking lots and funeral homes, the re-focused Kinney renamed itself in honor of its best-known holding, Warner Communications. In the 80's Warner Communications branched out into other business, such as Atari video games, and the Six Flags theme parks.
To the surprise of many, flashy, star-driven Warner Communications merged in 1989 with the white-shoe publishing company Time, Inc. Though Time and its magazines claimed a higher tone, it was the Warner Bros. film and music units which provided the profits. In 1997 Time Warner sold the Six Flags unit. The takeover of Time-Warner in 2000 by then-high-flying AOL did not prove a good match, and following the collapse in "dot-com" stocks, the AOL name was banished from the corporate nameplate.
In 1995, Warner and station-owner Tribune Company of Chicago launched The WB Network, finding a niche market in teen-agers. The WB's early programming included an abundance of angsty teenage fare like Buffy the Vampire Slayer, 7th Heaven and Dawson's Creek. In 2006 Warner and CBS Corporation decided to close the The WB and CBS's UPN and jointly launch The CW Television Network.
In the late 1990s, Warners obtained rights to the Harry Potter novels, and released feature film adaptions of the first in 2001, the second in 2002, the third in 2004, and the fourth in November 2005. The fifth is slated for June 2007.
Film library
[
]
Background
[
]
Main article:

Disneyland, Inc.
In 1949, Ice Capades added a Disney segment to its performances. Costumes from those shows were used at the opening of Disneyland in 1955 with some performers hired away for Disney.[1]
Originally, entry into the theme park and travel business was a side project of Walt Disney himself. As the Disneylandia project started to become a reality, Walt Disney Productions at Walt's request set up Disneyland, Inc. (DLI) in 1951 and agreed to a design deal in March 1953 with WED Enterprises (WED), Walt's personal corporation, which then included what would now be called Walt Disney Imagineering.[2][CDL 1] With the WED concept designs and prospectus for Disneylandia, Roy Disney in September 1953 met with TV networks in a deal for Disney-produced TV show and Disneyland investment. American Broadcasting-Paramount Theatres (AB-PT) agreed to the Disneyland, Inc. investment.[2] Joining AB-PT as Disneyland investors were Walt Disney Productions (WDP), Western Publishing and Walt Disney.[CDL 2] Walt Disney Productions had the option to repurchase the Walt Disney, WED and Western Publishing shares (31%) by May 1, 1959, for $562,500.[3]
With a need for the Disneyland Hotel nearby and no funding available for Disney to build it, Walt Disney approached Jack Wrather to build the hotel who agreed.[4]
Disneyland, changed from Disneylandia, was announced in Template:Dts by Walt to be opened in Template:Dts.[CDL 3][CDL 4] On Template:Dts, the Disneyland park opened with five themed "lands" containing eighteen attractions with double the expected guests.[CDL 5] WED owned Santa Fe & Disneyland Railroad opened, too.[5]
On June 29, 1957, Disney Production exercised its options to purchase all but AB-PT's common stock outstanding. This allowed WDP to consolidate DLI into its 1957 annual accounting statements adding four months' worth of net profits, $511K.[6] In June 1960, Walt Disney Productions completed the purchase of AB-PT's share of the company for nearly $7.5 million and its TV contract, and the theme park became a fully owned subsidiary of Walt Disney Productions.[CDL 6] The first Audio-Animatronic attraction, Walt Disney's Enchanted Tiki Room, opened at Disneyland in 1963.[7]
History
[
]
Beginning in 1958 with the contracting of Economics Research Associates (ERA) to find a location for another Disney resort, Disney Productions moved beyond a single park. ERA recommended Florida; another study in 1961 named Ocala or Orlando in Florida as possible locations. In Template:Dts, Walt Disney made a trip to Florida for final site selection.[CDW 1]:333, 334 In 1962, Disney Productions purchased Celebrity Sports Center (opened on September 17, 1960, in Denver, Colorado) from its owners, including Walt Disney, Art Linkletter, and John Payne, to use as a staff training center for its second resort.[8] In 1963, Roy made plans to buy from Template:Convert, which was carried out in 1964, amassing Template:Convert by Template:Dts.[CDW 2][CDW 3] Plans for the Florida project that would eventually become Walt Disney World were announced to the public in November 1965.[CDW 3] Legislation forming the Reedy Creek Improvement District was signed into law by Florida Governor Claude R. Kirk, Jr. on May 12, 1967, allowing Disney to build the infrastructure for the second park.[CDW 4] Ground breaking followed for the future Reedy Creek park on May 30.[CDW 5] In Roy O. Disney's last act as CEO in 1968, he officially named the second park Walt Disney World.[CDW 1]:357
Disneyland International was incorporated on November 20, 1961.[9] The next year, The Oriental Land Company contacted Disney about building a theme park.[10]
In 1959, the WED-owned Disneyland-Alweg Monorail System was installed at Disneyland.[5][11] Disneyland's first new themed land, New Orleans Square, opened in Template:Dts. Tomorrowland was revamped in 1967 with seven new attractions.[11] The design and architectural group and the WED Enterprise name was purchased from Walt's corporation, renamed as Retlaw Enterprise.[5]
Disney expanded into attractions at the 1964 New York World's Fair with It's a Small World[12] and costumed character appearances. When the characters proved a hit at the 1964 World's Fair, Walt wanted another outlet for "live" characters; thus, Disneyland put on Disney on Parade, a self-produced live arena show starting in 1969.[1][13] Small World and its famous song lasted two years at the fair; it was then moved to Disneyland as an expanded major attraction in 1966 and later duplicated in the other Disney theme parks.[12]
In 1965, Walt Disney won a bid with the US Forest Service to develop Mineral King as a ski resort. The Sierra Club sued in Template:Dts to stop the development, which was granted by the federal district judge. The Forest Service appealed and won at the appeal and the Supreme Court. The Supreme Court ruling left open to the club the possibility of refiling. In the next round of lawsuits, the same district judge blocked the redevelopment. The injunction and the passage of the National Environmental Policy Act led to Disney backing out.[14]
$40 million worth of Walt Disney Productions Convertible Debentures were sold in Template:Dts to fund Disney World (WDW). The next year in February, an agreement was made with multiple labor unions, in which the unions exchanged the right to strike for regular pay increases during the first building phase.[CDW 6] By 1971, chairman of the Park Operations Committee and vice president of park operations Dick Nunis was appointed executive vice president of Disneyland and Walt Disney World.[15]
Walt Disney World began operation on Template:Dts, with the Magic Kingdom park at a cost of $400 million. The Magic Kingdom had six themed lands: Main Street, Adventureland, Fantasyland, Frontierland, Liberty Square, and Tomorrowland.[CDW 7] Additionally, Disney's Fort Wilderness Resort campground and two hotels, Disney's Contemporary Resort and Disney's Polynesian Village Resort, also opened.[CDW 8]
Disneyland expanded in 1972 with a seventh themed land, Bear Country, replacing the Indian Village of Frontierland, and later renamed Critter Country. In 1979, the Disneyland crafts and maintenance union workers went on strike for 15 days, at first, rejecting and then accepting the park's contract.[11] Space Mountain opens at Disneyland in 1977.[11]
Two more hotels opened in 1973 at Walt Disney World: the Golf Resort[16] and the Gold Resort;[CDW 9] Disney opened the Buena Vista Club golf club in Lake Buena Vista on Template:Dts.[CDW0 1]:71 Lake Buena Vista Village, the shopping area, opened on Template:Dts[CDW0 1] and was renamed Walt Disney World Village in 1977.[17]:280 Celebrity Sports Center, Disney World's training center, was sold on March 29, 1979.[8]
At Walt Disney World, the Treasure Island nature preserve pens opened on April 8, 1974,[CDW0 2]:569 renamed Discovery Island in 1977.[CDW0 1]:126 On Template:Dts, the WEDway PeopleMover opened in the Magic Kingdom's Tomorrowland.[CDW0 3] The first water park, River Country, opened on Template:Dts at Disney World.[CDW0 4]:22 EPCOT Center's groundbreaking occurred at Walt Disney World in May 1979.[CDW0 5]
In 1979, Oriental Land and Disney agreed to build a Japanese theme park.[10] Tokyo Disneyland opened on Template:Dts on Template:Convert in Urayasu, Chiba, Japan.[18]
Walt Disney Outdoor Recreation Division
[
]
With the retirement of Donn Tatum as Walt Disney Productions' Chairman and CEO on June 3, 1980, three divisions were formed, including the Walt Disney Outdoor Recreation Division, of which Disney Legend, Dick Nunis was named division president.[CDW0 6] Disneyland started using Disney Dollars on May 5, 1987,[CDL4 1] while Walt Disney World parks started with Epcot on October 2.[CDW1 1] A renegotiated Disneyland Japan royalty agreement in April 1988 by Chief Financial Officer Gary L. Wilson netted Disney US$723 million in cash in exchange for lower royalty payments.[CDW0 7]
The steam railroad and monorail at Disneyland were purchased from Retlaw Enterprises, formerly WED Enterprises, in 1982.[11] Bear Country was renamed Critter Country on November 23, 1988.[CDL4 2]
Tishman Company's plans for two Walt Disney World hotels were rejected by the new CEO Michael Eisner on September 30, 1984, marking a change in Disney architecture. New plans for the Dolphin and Swan hotels were submitted by Michael Graves in July 1986;[CDW1 2] ground breaking took place on January 28, 1988.[CDW1 3] The first non-Disney owned hotel, Pickett Suite Resort, opened in Disney World Village on March 15, 1987.[CDW1 4]
On June 1, 1982, the Walt Disney World monorail line was extended to EPCOT Center from the Ticket and Transportation Center.[CDW0 1]:338 The EPCOT Center theme park opened on October 1, 1982, at a building cost of US$1.2 billion, with two areas, Future World and World Showcase.[CDW0 8]:272
Plans for a Hollywood-style theme park were announced in April 1985 for the Walt Disney World resort at a project cost of US$300 million.[CDW1 5] In April 1985, Disney signed a licensing agreement with MGM, giving Disney the right to use the MGM name, logo and movie library for this third park.[19] Construction of the Disney-MGM Studios theme park began in 1986.[CDW1 6] Disney-MGM Studios opened on May 1, 1989,[CDW1 7] along with a Pleasure Island entertainment area;[CDW1 8] its second water park, Disney's Typhoon Lagoon, opened on June 1.[CDW1 9] In 1983, Walt Disney World Village's name was changed to the Disney Village Marketplace.[CDW1 10] A new themed area, Mickey's Birthdayland, opened in the Magic Kingdom near Fantasyland on June 18, 1988.[CDW1 11]
In 1987, Disney and Ron Brierley's Industrial Equity (Pacific) Ltd., already a 28% owner of the Wrather Corporation, agreed to purchase the remaining Wrather Corporation stock with a 50% share each.[20][21] Wrather Corporation owned the Disneyland Hotel and operated the Queen Mary and Spruce Goose tourist attractions.[20] In March 1988, Disney purchased Industrial Equity's half of Wrather Corporation.[21]
In 1985, Premier Cruise Line became the licensed partner cruise line with Disney. This allowed Disney characters on their ships and combined cruise, hotel, and theme park packages.[22]
Walt Disney Attractions
[
]
The Walt Disney Outdoor Recreation Division was incorporated as Walt Disney Attractions, Inc. on August 10, 1989.[23] In January 1990, Disney CEO Eisner announced plans to expand both Disneyland (by 20% in 10 years)[CDC 1] and Walt Disney World (WDW). The plan would have WDW add another theme park and 16 new attractions in Disney-MGM Studios.[CDW2 1] Disney and The Coca-Cola Company agreed to a 15-year marketing contract on January 25: Coca-Cola products would be exclusive in Disney theme parks, and Coca-Cola would use some Disney characters in their ads.[CDC 2] On March 16, 1990, Attractions president Nunis announced a 25-year plan for a Template:Convert development in Osceola, Florida, with homes, shopping malls and industrial buildings.[CDC 3]
In 1990, the possibility of a West Coast version of Epcot Center was placed in development.[CDC 4] This was announced as WestCOT in 1991, to be placed at the Disneyland Resort.[11] On July 31, 1990, a new Template:Convert ocean-themed park and resort, Port Disney, was announced for Long Beach. Port was to have a cruise-ship terminal, five hotels, restaurants, and shopping areas, costing $2 billion to build.[CDC 5] On December 12, 1991, Disney selected only one California project to go forward with, Disneyland Resort, which was to include the WestCOT Center, hotels, a shopping mall, and a lake. [CDL5 1] Port Disney was abandoned in March 1992, and Disney canceled its leases on the Queen Mary and Spruce Goose attractions picked up from the Wrather Corporation.[CDC 6] Mickey's Toontown, a new themed land at Disneyland, opened on January 24, 1993.[CDL5 2] Disney canceled its plans for WestCOT in mid-1995 due to financial issues at Disneyland Paris and the park's projected high cost. That park was then replaced by plans for the California Adventure park, hotels, and a retail district.[24]
At Walt Disney World, Mickey's Birthdayland closed on April 22, 1991, then reopened on May 26 as Mickey's Starland.[CDW2 2]324, 329, 333 In order to expand Disney World on wetland, on April 23, 1993, the company agreed to form an Template:Convert wilderness preserve in Florida, known as the Disney Wilderness Preserve.[CDW2 3] The Disney Inn hotel was leased starting February 1, 1994, by the US Army, then purchased on January 12, 1996, and later renamed Shades of Green.[CDW2 2]130 Planet Hollywood opened a location in Pleasure Island on December 17, 1994.[CDW1 12] The third water park at Walt Disney World, Disney's Blizzard Beach, opened on April 1, 1995.[CDW3 1] The Magic Kingdom's Tomorrowland was completely refurbished and reopened in June 1995.[CDW3 2] Taking up a corner of the Magic Kingdom parking lot, the Walt Disney World Speedway opened on November 28, 1995.[CDW3 3] In 1996, the Disney Institute opened on February 9,[CDW3 4] and Disney's BoardWalk opened on July 1.[CDW3 5] The first of the World of Disney stores opened in the Disney Village Marketplace on October 3.[CDW3 6] The Downtown Disney district opened in November 1997, combining Disney Village Marketplace and Pleasure Island.[CDW3 7] A fourth theme park, Disney's Animal Kingdom, opened at Disney World the week of April 20, 1998.[25]
The first Disney Vacation Club Resorts, Vacation Club Resort, opened on October 1, 1991, and was renamed Disney's Old Key West Resort in January 1996. These vacation club hotels were operated by Disney Vacation Developments, Inc. as vacation timeshares.[CDW2 4] The first off-resort vacation club hotel was Vacation Club Resort, which opened on October 1, 1995, in Vero Beach, Florida.[CDC 7]
In 1993, Premier Cruises discontinued its partnership with Disney for one with Warner Bros. After failing to reach agreements with Carnival or Royal Caribbean, Disney announced in 1994 the formation of its cruise line. The Disney Cruise Line launched with the Disney Magic ship in 1998 along with its exclusive resort island port of Castaway Cay.[22]
Disney reportedly had plans to build a park named Disney's America. The park was to have been located in Haymarket, Virginia; Template:Convert of property were purchased from Exxon in 1993.[CDC 8] The history-themed park was announced on November 11, 1993. The plans for the Template:Convert called for a Template:Convert amusement park, a campground, a golf course, Template:Convert of office/commercial space, and 2500 homes.[CDC 9] With projections indicating that the park would operate at a loss and with opposition in the press, Disney canceled the project on September 15, 1994.[CDC 10]
Walt Disney Imagineering created Disney Fair, a U.S. traveling attraction, which premiered in September 1996. The fair was poorly attended and was pulled after a few stops. Disney Entertainment Projects (Asia Pacific) Inc., a new Disney Asian Pacific subsidiary, selected a renamed fair called DisneyFest as its first project, taking it to Singapore to open there on October 30, 1997.[26]
In November 1995, Disney announced the building of Tokyo DisneySea, to be owned by Oriental along with Tokyo Disneyland.[18] Oriental and Disney signed the DisneySea licensing agreement in November 1997; the theme park was scheduled to open in 2001 at a cost of $2.6 billion.[27]
In December 1998, Walt Disney Attractions added Disneyland Paris, Disney Regional Entertainment and Walt Disney Imagineering to its portfolio, which already held Disney World, Disney Cruise Line, Disneyland, and Tokyo Disneyland. Chairman Dick Nunis retired at the same time.[28] On October 31, 1999, Walt Disney Attractions, Inc. was merged into Walt Disney Attractions, LLC.[29]
On June 19, 1998, Disney Regional Entertainment opened its first DisneyQuest, a location-based entertainment venue, at Downtown Disney West Side in Walt Disney World.[30] The first DisneyQuest outside of a resort was opened in Chicago on June 16, 1999, with plans for more locations worldwide.[31]
In 1999, plans were announced for a new resort in Hong Kong, Hong Kong Disneyland, as a joint venture, Hong Kong International Theme Parks Ltd., between the Hong Kong Government and Disney Resorts.[32] The Disney Wonder cruise ship began operation on August 15.[33] Disney World's Discovery Island was closed on April 8, 1999.[34]
Disney Destinations
[
]
Walt Disney Attractions, LLC changed its name to Walt Disney Parks and Resorts, LLC on April 14, 2000, then to Disney Destinations, LLC on April 25, 2006.[35] Tokyo DisneySea at Tokyo Disney Resort opened on September 4, 2001.[36] The Walt Disney Company in selling its Japanese and US chains decided to keep the Disney Stores in Europe, along with the store in Manhattan, which was converted into a World of Disney store run by Walt Disney Parks and Resorts in 2004.[37]
Downtown Disney opened at the Disneyland Resort on January 12, 2001, between Disneyland and the future California Adventure. [CDC 11] Disney California Adventure Park opened at the Disneyland Resort on February 8, 2001, with three major areas: Paradise Pier, Hollywood Pictures Backlot, and the Golden State.[24] In California Adventure on October 6, 2002, A Bug's Land area opened.[CDC 12] Parks and Resorts chairman Jay Rasulo announced at Disney's D23 Expo in Anaheim, California on September 12, 2009, that Walt Disney World's Fantasyland would be overhauled and increased in size by 2013.[CDC 13] A $1 billion expansion/renovation of Disney California Adventure Park was announced in 2007 to be completed by 2012.[38]
River Country water park closed on September 1, 2001.[CDC 14][39] Disney-MGM Studios is renamed Disney's Hollywood Studios in January 2008.[40] Pleasure Island's core remaining six nightclubs were closed down in late 2008 to change the area to match the family friendly make-up of the other two sections of Downtown Disney at Disney World.[41]
Walt Disney Studios Park opened March 16, 2002, as the second theme park at the renamed Disneyland Resort Paris. The first park was renamed Disneyland Park (DLP).[CDC 15] DLP Paris opened in August 2000 Toy Story Playland with three attractions.[42]
Construction on Hong Kong Disneyland began on January 12, 2003,[43] then opened September 12, 2005.[CDC 16] Groundbreaking occurred at Hong Kong Disneyland in December 2009 for a three land expansion: Mystic Point, Grizzly Gulch, and Toy Story Land.[CDC 17]
In June 2005, Disney Magic made the first cruise outside of the Caribbean, by moving its port for the summer to Los Angeles with a Mexican Riviera schedule.[33] Disney Cruise Line ordered a new 2 ships class from Meyer Werft shipyard in Germany by February 22, 2007.[33][CDC 18] The Magic in May 2007 transferred its homeport to Barcelona, Spain, for the lines' first summer Mediterranean itinerary then returned to its permanent port in September.[33]
The Chicago DisneyQuest location was closed in September 2001.[44] Disney Parks started the Adventures by Disney tour vacation business in 2005.[45] Disney entered a float, "The Most Magical Celebration on Earth", into the 2006 Pasadena Tournament of Roses parade.[CDC 19]
In October 2007, Disney announced plans to build a resort at Ko Olina Resort & Marina in Kapolei, Hawaii, featuring both a hotel and Disney Vacation Club timeshare units. The 800-unit property, named Aulani, opened in 2011 and joined the other resorts not associated with a theme park, such as Disney's Hilton Head Island Resort in South Carolina.[46]
With the Walt Disney World Millennium Celebration starting on October 1, 2000, sanctioned Disney Pin Trading was started.[CDC 20][CDC 21] In 2001, the Themed Entertainment Association gave Disney Parks and Resorts the Thea Award for Breakthrough Innovation for the park's FastPass system.[CDC 22]
Walt Disney Parks and Resorts Worldwide
[
]
Walt Disney Parks and Resorts Worldwide, Inc. was incorporated on September 29, 2008,[47] and took over the parks and resorts business segment. Disney Parks and Resorts reorganized in early 2009 which included layoffs in all units due to recession-induced falling attendance. 600 U.S. managers in January were buyout packages. Worldwide Operations was formed under President Al Weiss in 2009. Worldwide Operations would take over various back-office functions previously performed by both Disney World and Disneyland including training, procurement, menu planning, and merchandise development. While its Walt Disney Imagineering subsidiary combined its three development units.[48]
In November 2009, Disney received approval from the Chinese government to build a Disneyland resort in Shanghai's Pudong district.[49] The resort opened on June 16, 2016.[50]
California Adventure completed its overhaul in 2012 adding two new lands: Cars Land and Buena Vista Street. The overhaul also included a re-themed of several attractions plus a pair of classic dark rides.[38] In July 2017, it was announced that Paradise Pier land would be replaced by Pixar Pier,[51] with four neighborhoods, and the remainder not in Pixar Pier would be replaced by Paradise Park. Pixar Pier opened on June 23, 2018.[52]
Star Wars: Galaxy's Edge, a Template:Convert themed land for both Disneyland and Disney's Hollywood Studios announced at the D23 Expo on August 15, 2015.[53] Construction began at both locations on April 14, 2016.[54] The lands at both parks opened in 2019.[55]
The New Fantasyland at Magic Kingdom opened on December 6, 2012. It is the biggest upgrade to the theme park since its opening in 1971.[56] Announced along with its new Star Wars Land expansion at the D23 Expo on August 15, 2015, Hollywood Studios was slated to have a version of Toy Story Land.[57]
Holz became president of New Vacation Operations of Parks & Resorts[58] reporting to Al Weiss, president of worldwide operations for Walt Disney Parks and Resorts.[59] by April 2008.[60] In February 2009, Holz returned to the presidency of Disney Cruise Line in addition to his continuing as head of New Vacation Operations,[58] which was primarily Adventures by Disney. As an extension of the "One Disney" initiative and the resignation of Weiss, Disney Vacation Club was added to New Vacation Operations. While Holz and Meg Crofton joined Disney Parks and Resorts executive committee in July 2011. At that time, Crofton was transferred from Disney World president to president of operations in the U.S. and France, a new positions.[59]
The Disney Dream ship began service in January 2011 and Disney Cruise Line (DCL) announced the maiden voyage of the Disney Fantasy to be March 31, 2012. The Dream deployment allowed Disney Wonder to be stationed at Port of Los Angeles for Mexican Riviera cruises,[61] but initial served in the short Alaska cruise season.[22] Magic moved to New York for Canadian or Bahama cruises starting May 25, 2012.[CDC 23] DCL's Magic was refitted in late 2013.[62]
The first of three expansion theme lands at Hong Kong Disneyland, Toy Story Land, opened on November 18, 2011.[63] Grizzly Gulch opened at Hong Kong Disneyland on July 13, 2012.[64] The final land of this expansion, Mystic Point, opened at Hong Kong Disneyland on May 17, 2013.[65]
On February 5, 2015, it was announced that Tom Staggs had been promoted to Disney Company Chief operating officer but would continue as chairman of Parks and Resorts until his successor was named.[66] On February 23, 2015, Robert Chapek was named chairman of Walt Disney Parks and Resorts effective that day.[67]
On April 29, 2015, The Walt Disney Company, through the subsidiary, Carousel Holdings Eat LLC, has purchased Carousel Inn & Suites hotel in Anaheim, from Good Hope International for $32 million. The purchase was considered a strategic purchase; the hotel would not be considered a part of the Disneyland hotel portfolio and would operate independently.[68] Disney indicted in August 2016, that the company would be closing the Carousel Inn in October 2016 in preparation for razing it as part of plans to construct a new parking structure, transit plaza and pedestrian bridge over Harbor Boulevard.[69]
On February 10, 2017, Disney revealed a deal to purchase Kingdom Holding Co.'s shares of Euro Disney S.C.A. as the first step in purchasing the remaining shares held by others. Disney has offered about $2.12 a share, a 67% premium over the Euronext Paris Stock Exchange value as of February 9. The company expects the buyout and delisting to be finished by June. Plans are for the company to invest another $1.4 billion into Disneyland Paris after the buyout to counteract the recent Paris terrorist attack, which hurt a previous 2014 park hotel investment. If this buyout is successful, it would make the resort the only resort 100% owned and operated by Disney outside of the United States of America.[70] On June 13, 2017, The Walt Disney Company reached the 95% threshold required for a mandatory takeover according to French law, owning 97.08% of Euro Disney S.C.A., paving the way for The Walt Disney Company to become the sole owner and operator of Disneyland Paris.[71]
Disney Parks, Experiences and Products
[
]
Template:See also As part of The Walt Disney Company's March 2018 strategic reorganization, Disney Consumer Products, and Interactive Media was merged into the Walt Disney Parks and Resorts segment and renamed Walt Disney Parks, Experiences and Products. Parks and Resorts Chairman Bob Chapek was named chairman of this new segment, who also previously served as head of Disney Consumer Products.[72] At the time, the Consumer Products chairman position was vacant, as its former holder, James Pitaro, had been recently appointed as the new head of ESPN and co-chair of Disney Media Networks.[73]
In March 2018, a Disney Parks West regional division was formed with Disneyland Resort in California, Walt Disney World in Florida, and Disneyland Paris under Catherine Powell, outgoing Disneyland Paris president. This mirrors the Disney Parks East regional division consisting of Shanghai Disney Resort, Hong Kong Disneyland and Walt Disney Attractions Japan and headed by Michael Colglazier. Imagineering was expected to take on the development of merchandise, games, publishing, and apps. Paul Gainer moved up from Disney Retail head to head up the new Global Product Management and Distribution unit, which includes Disney Retail, Global Licensing, and digital guest experience.[74][75][76]
New Vacation Operations and Disney Cruise Line division was renamed Disney Signature Experiences along with a new president, Jeff Vahle, for the division in April 2018.[77] On January 1, 2019, Walt Disney Parks, Experiences and Consumer Products changed its name to Disney Parks, Experiences and Products.[78] Disney Cruise Line purchase in early March 2019 another Bahamas destination, Lighthouse Point property on the island of Eleuthera.[79] In July 2019, Disney denied reports of plans to launch its own airline with the purchase of small regional airlines in the United States.[80][81]
With the acquisition of 21st Century Fox by August 2019, National Geographic Partners' non-TV operations were transferred into its Disney counterpart with NG Media and National Geographic Expeditions moving to the segment's units, Disney Publishing Worldwide and Disney Signature Experiences, respectively.[82]
Powell supervised the two Star Wars-themed land, Star Wars: Galaxy's Edge, openings in May at Disneyland and August 2019 in Disney's Hollywood Studios. However, initial numbers showed an attendance dropped instead of the boost such an opening should have generated. In late September, Powell left the company with the Parks West regional division being dissolved, thus having those resorts' executives directly report to chairman Chapek.[83] He denied that Powell was let go because of the low attendance issue from Galaxy's Edge, but instead, Powell's position was a temporary one to allow Chapek to focus on the acquisition of 21st Century Fox.[84]
Powell's departure from Disney was soon followed by a domino of executive appointments, as announced on September 26, 2019.[84] George Kalogridis, then-president of the Walt Disney World Resort, was promoted as the president of segment development and enrichment. Kalogridis is replaced by Josh D'Amaro, then-president of the Disneyland Resort, as president of the Walt Disney World Resort. In turn, D'Amaro was replaced by Rebecca Campbell as president of the Disneyland Resort. Campbell transferred from the Walt Disney Direct-to-Consumer & International segment where she served as the president of Europe, the Middle East, and Africa. Both D'Amaro and Campbell assumed these roles in November 2019. In addition, Michael Colglazier is also promoted as the president and managing director of Disney Parks International and will oversee Disneyland Paris as well as those under the Parks East regional division.[85] In February 2020, Chapek was promoted from chairman of this segment to chief executive officer of the Walt Disney Company under executive chairman Bob Iger.[86]
With the closure of all Disney parks in 2020 during the coronavirus pandemic, Disney donated 150,000 rain ponchos usually sold at the parks to MedShare, to be distributed in hospitals.[87]
In May 2020, CEO Chapek named new appointees under the Disney Parks, Experiences, and Products segment. Succeeding Chapek as chairman of this segment is Josh D'Amaro, then-president of the Walt Disney World Resort. Jeff Vahle, then-president of Disney Signature Experiences, replaced D'Amaro as president of the Walt Disney World Resort. Thomas Mazloum, senior vice president for transportation and resort operations at the Walt Disney World Resort, succeeded Vahle as president of Disney Signature Experiences. In addition, Kareem Daniel, former president of operations/product creation/publishing/games at Walt Disney Imagineering, was named president of consumer products, games and publishing.[88] Ken Potrock replaced Rebecca Campbell as president of the Disneyland Resort;[88] Campbell returned to the Director-to-Consumer & International segment as its chairman, replacing Kevin Mayer.[89]
On July 15, 2020, it was announced that Jill Estorino, then-executive vice president, global marketing and sales, replaced Michael Colglazier as president and managing director of Disney Parks International, supervising Tokyo Disney Resort, Disneyland Paris, Hong Kong Disneyland, and Shanghai Disney Resort.[90]
On September 28, 2020, D'Amaro announced the difficult decision to lay off over 28,000 employees in the parks division, many of them being part-time workers. D'Amaro cited the uncertainty of the ongoing pandemic as well as California's continued reluctance to reopen Disneyland as factors.[91] Nearly 6,700 Central Florida employees, including almost 6,500 Disney World workers, were also among those laid off.[92] On October 13, 2020, Disney CEO and former Disney Park, Experiences and Products head Bob Chapek agreed to keep Disney World at only 25% capacity until the Center For Disease Control (CDC) issued new guidance and also stated that with regards to reopening Disneyland, "It's not much of a negotiation. It's pretty much a mandate that we stay closed."[93]
Disney resorts
[
]
Template:See also Template:Location map+
Disneyland Resort
[
]
Main article:

Disneyland Resort
Disneyland was founded as a single park by Walt Disney and opened on July 17, 1955, in Anaheim, California. Disneyland Hotel opened to the public on October 5, 1955. In 2001, the site expanded significantly and was renamed the Disneyland Resort with the opening of Disney California Adventure Park on February 8, 2001, Disney's Grand Californian Hotel & Spa on January 2, 2001, Disney's Paradise Pier Hotel on December 15, 2000, and Downtown Disney on January 12, 2001. Disneyland was re-branded Disneyland Park to distinguish it from the larger resort complex. The resort focuses on Mickey Mouse and other Disney characters and occupies Template:Convert.
Walt Disney World
[
]
Main article:

Walt Disney World
The Walt Disney World resort opened October 1, 1971, in Lake Buena Vista, Florida, with the Magic Kingdom theme park and three resort hotels. It expanded with the opening of Epcot in 1982, Disney-MGM Studios (now Disney's Hollywood Studios) and Disney's Typhoon Lagoon in 1989, Disney's Blizzard Beach in 1995, Disney's Animal Kingdom in 1998, Disney Springs retail, dining, and entertainment complex, eight golf courses, and 18 new resort hotels. The resort is the largest (by area) and most-visited vacation resort in the world, with four theme parks, two water parks, a shopping, dining, and entertainment complex, 21 resort hotels, eight golf courses, and several additional recreational activities, and covers 27,258 acres.
Other venues:
ESPN Wide World of Sports Complex
Tokyo Disney Resort
[
]
Main article:

Tokyo Disney Resort
Tokyo Disney Resort, in Urayasu, Chiba, Japan, opened April 15, 1983, as Tokyo Disneyland. On September 4, 2001, the resort expanded with Tokyo DisneySea. There are several resort hotels on-site, but only three are owned by the resort, which boasts the largest parking structure in the world. Designed by Walt Disney Imagineering, the resort is fully owned and operated by The Oriental Land Company and licensed by The Walt Disney Company. The Walt Disney Attractions Japan team at The Walt Disney Company communicates with the Oriental Land Company over all aspects of the resort and assigns Imagineers to it. Its properties, below, are divided into parks, shopping centers, and lodging.
Shopping, dining, and entertainment complex:

Ikspiari
Template:-
Disneyland Paris
[
]
Main article:

Disneyland Paris
Disneyland Paris, Disney's second international resort complex, and the largest Disney resort outside the United States, opened on April 12, 1992, as Euro Disney Resort. Located in Marne-la-Vallée in the suburbs of Paris, France, it features two theme parks, a golf course, an entertainment complex, and seven Disney resort hotels. It is the only resort outside the United States fully owned and operated by The Walt Disney Company.[70] Its properties, listed below, occupy Template:Convert and are divided into parks and shopping centers.
Hong Kong Disneyland Resort
[
]
Main article:

Hong Kong Disneyland Resort
Hong Kong Disneyland Resort, Disney's fifth resort and its second in Asia, opened September 12, 2005. The resort is located in Penny's Bay, Lantau Island, Hong Kong. The resort consists of Hong Kong Disneyland theme park, Inspiration Lake Recreation Centre, and three hotels, with land reserved for future expansion. It is owned and operated by Hong Kong International Theme Parks, an incorporated company jointly owned by The Walt Disney Company and the Government of Hong Kong. The first phase of Hong Kong Disneyland Resort occupies Template:Convert.
Shanghai Disney Resort
[
]
Main article:

Shanghai Disney Resort
In November 2009, Disney received approval from the central government of China to build a Disney theme park, Shanghai Disneyland Park, in Shanghai's Pudong district. "China is one of the most dynamic, exciting and important countries in the world and this approval marks a very significant milestone for Walt Disney Co in mainland China," said Robert Iger, president and CEO of Disney.[94] The resort opened on June 16, 2016.[50] A groundbreaking ceremony took place on April 7, 2011.[95]
Shopping, dining, and entertainment complex:

Disneytown
Training
[
]
Each new employee ("cast member") at a Disney theme park is trained at a Disney University, founded by Walt Disney in 1955. Before training specific to the work they will perform, each employee attends the "Disney Traditions" course where they learn about the philosophies and history of Disney's guest services.[96][97]
Abandoned and misreported concepts
[
]
Main article:

List of Disney attractions that were never built
Disney were in talks in the late 1950s to build a Disney resort in Nara, Japan. The project was midway through construction when Disney pulled out over a license fee disagreement- with the park ultimately opening independently as Nara Dreamland in 1961 and still strongly resembling Disneyland. The park went into a slow decline after Disney opened their resort in Tokyo in 1983, and it closed in 2006.[98]
Disney had plans to build Walt Disney's Riverfront Square in St. Louis, but canceled the project in July 1965.
In the 1960s, Disney initiated a plan for a ski resort at Mineral King in California. Opposition from environmental groups led by the Sierra Club led to a temporary court injunction in 1969 and legal battles through the 1970s. The project's planning and scale changed multiple times, and in 1978, Mineral King was annexed into Sequoia National Park, ending any possibility of developing a resort there.[99]
Disney had plans to build a park named Disney's America in Haymarket, Virginia, but abandoned the idea in 1994. On September 28, 1994, Michael Eisner announced Disney was canceling its plans after a bruising national media fight with Protect Historic America, and aggressive local opposition in Virginia from Protect Prince William and other citizen groups.
Disney had plans to build a smaller Disneyland-style theme park in Sydney, Australia, between 2007 and 2008, with the proposed name "Disney Wharf at Sydney Harbour", but the concept was abandoned due to mixed responses in the New South Wales Government.[100]
In early January 2011, conflicting reports emerged regarding Disney's involvement in a proposed entertainment complex in Haifa, Israel, whose plans include a small (30,000 square meter) amusement park scheduled to open in 2013. The project will be partially funded by Shamrock Holdings, a Disney-affiliated investment firm. In the wake of reports from Israeli business newspaper, Globes and industry newswire Amusement Management that Disney itself would be involved in the project's development, a spokesperson for Walt Disney Parks and Resorts clarified to Fast Company that Disney did not have any plans to be involved in the building of the park.[101]
Disney intellectual properties outside Disney parks
[
]
Due to its acquisitions of Marvel Entertainment in 2009, Lucasfilm in 2012 and 20th Century Studios in 2019, some Disney-owned franchises are represented in its competitors' parks.
Marvel Entertainment
[
]
Marvel Super Hero Island, a themed land featuring characters and settings from Marvel Comics, has operated at Universal Orlando Resort's Islands of Adventure park since 1999, as well as the Islands of Adventure, cloned ride The Amazing Adventures of Spider-Man at Universal Studios Japan since 2004. Under Marvel's 1994 agreement with Universal Parks & Resorts in regional terms, none of the Marvel characters and other persons related to such characters (e.g., side characters, team members, and the villains associated with the Avengers, Fantastic Four, X-Men, Spider-Man, etc.) connected with Islands of Adventure and Universal Studios Japan can be used at Walt Disney World and Tokyo Disney Resort.[102] The Disneyland Resort, Walt Disney World Resort, and Tokyo Disney Resort also cannot use the Marvel brand name as part of an attraction or marketing and the Marvel-themed simulator ride.[103] This clause has allowed Walt Disney World to have meet-and-greets with Marvel characters not associated with the ones present at Islands of Adventure, such as Star-Lord and Gamora from Guardians of the Galaxy,[104][105] and Doctor Strange.[106] Hong Kong Disneyland, Shanghai Disneyland, and Disneyland Paris either have or planned to incorporate meet and greets as well as attractions relating to the Marvel characters, as well as using the Marvel name and the Marvel simulator ride.
IMG Worlds of Adventure in Dubai has a Marvel-themed section.[107]
Star Wars

[

]
A Star Wars-themed section of Legoland California's Miniland USA opened in 2011, with a similar version opening at Legoland Florida[108] in November 2012, just weeks before Disney's acquisition of Lucasfilm and the Star Wars franchise. However, the Star Wars-themed sections at Miniland USA, Legoland Florida, and other Legoland areas closed at the start of 2020 before the 2020 theme park season due to the expiration of their contract with Lucasfilm.[109]
20th Century Studios
[
]
Following Disney's acquisition of 21st Century Fox in March 2019, The Simpsons became the intellectual property of Disney. Like Marvel before it, The Simpsons is represented in Universal parks, with The Simpsons Ride having operated at Universal Studios Hollywood and Universal Studios Florida since 2008, with accompanying themed areas based on the show's setting of Springfield.
The Fox acquisition also made Disney responsible for the future of Malaysia's under-construction 20th Century Fox World theme park. The park's owner, Genting Group, filed a $1.75 billion lawsuit against The Walt Disney Company and 21st Century Fox in November 2018, accusing Fox of trying to back out of the deal for licensing the theme park. In the suit, Genting Malaysia alleges that Fox has taken steps to cancel the contract. The suit also names Disney as a defendant, contending that Disney executives, following the company's then-pending acquisition of Fox, were "calling the shots" on the project and that they were opposed to the park because they would have "no control" over its operations and that it would be adjacent to a casino, which would go against Disney's "family-friendly" image.[110] Fox, in turn, referred to the suit as "without merit", stating that their reasons for withdrawing from the deal were due to Genting consistently not meeting "agreed-upon deadlines for several years" and that Genting's attempts to blame Disney for Fox's default were "made up".[111] In July 2019, it was announced that Fox and Genting had settled their respective lawsuits. As part of the deal, Genting would be given "a license to use certain Fox intellectual properties" and that non-Fox intellectual property would make up the rest of the attractions in the park. The outdoor park would also no longer be referred to as 20th Century Fox World, but instead would be named Genting SkyWorlds.[112][113]
Adaptations
[
]
Template:Main article While Disney Parks generally adapt movies into rides, some Disney theme park attractions have been adapted into or have served inspiration for films,[114] books,[115] comic books,[116] and television pilots. Disney entered the television field with a network TV show named after Disneyland (which was then its only park, and was being built at the time), in order to fund the park. In this series, some episodes featured the park or a park attraction.[117] The Walt Disney Company pioneered and is the only film company and theme park company to have converted theme park attractions to film productions. However, lackluster results were achieved for most of these films except for the Pirates of the Caribbean series.[118] Walt Disney Pictures produced two Pirates of the Caribbean sequels in 2006 and 2011 that made approximately a billion dollars each at the box office.[119]
At first, Disney had merely dabbled with this type of film. Disney Telefilms made the first movie-based-on-ride, Tower of Terror, for the Wonderful World of Disney anthology television series in 1997.[120] In 2000, Touchstone Pictures made Mission to Mars based on the closed ride of the same name.[118][121]
Walt Disney Pictures took the Country Bear Jamboree attraction and made it into The Country Bears in 2002. In 2003, Walt Disney Pictures issued two ride-based films in Pirates of the Caribbean: The Curse of the Black Pearl and The Haunted Mansion. Pirates of the Caribbean launched a film series and a franchise.[118] After four Pirates sequels, the franchise took in more than $5.4 billion worldwide.[122]
Disney Publishing Worldwide started mining Disney Parks with its The Kingdom Keepers series. The first novel of the series, Disney After Dark, was released in 2005.[115] A five-book series was laid out by Pearson, but was extended to seven with the first book's success.[123]
With the Pirates of the Caribbean franchise as Disney Pictures' top franchise,[119] the company had been looking for additional projects in this category for a decade.[124] Disney Pictures took another push at additional adaptations in the 2010s.[124] By November 2010, Jon Favreau had been tapped to develop the Magic Kingdom park into a "Night at the Museum" like film, with Strike Entertainment signed on to produce it[125] after a script by Ronald D. Moore was turned down.[126] Another Haunted Mansion film was in the works with Guillermo del Toro as of August 2012.[124] Mr. Toad's Wild Ride ride film was in the works at Disney Pictures by January 2013.[127] Tomorrowland, first to be loosely based on a theme park area,[128] was announced in January 2013 for a December 2014 release.[124] Also in 2013, American Broadcasting Company had ordered a pilot based on Big Thunder Mountain Railroad.[129] It's A Small World was added to the list of known projects in April 2014.[130] Tower of Terror was given a theatrical treatment by John August under producer Jim Whitaker in October 2015, while the long-in-production Jungle Cruise gained an actor.[129]
Marvel Worldwide with Disney announced in October 2013 that in January 2014 it would release its first comic book title under their joint Disney Kingdoms imprint.[116] Running for six miniseries, Disney Kingdoms would feature adaptations of the unbuilt Museum of the Weird, two serials about Figment and Dreamfinder from Epcot's Journey into Imagination, Big Thunder Mountain Railroad, the Haunted Mansion, and Walt Disney's Enchanted Tiki Room. Disney Publishing Worldwide's revived Disney Comics imprint[131] first publication was the Space Mountain graphic novel released on May 7, 2014 and based on the same name park attraction.[132]
On March 31, 2015, the first novel in The Kingdom Keepers sequel trilogy series was released.[133]
In May 2017, Freeform cable channel aired a special documentary, Disney's Fairy Tale Weddings, based on the services provided by Disney Parks and Resorts unit, Disney's Fairy Tale Weddings & Honeymoons. With success of the May special, the show was picked up as a series with seven episodes in October 2017.[134] However, another special, Holiday Magic, was aired on December 11, 2017 with the now six episode regular series starting on June 11, 2018.[135][136]
Other ventures
[
]
Disney Signature Experiences
[
]
Disney Signature Experiences division, formerly called Disney Cruise Line & New Vacation Operations, holds newer non-theme park travel units under president Thomas Mazloum.[88]
In February 2009, Tom McAlpin left the Disney Cruise Line presidency and was replaced by Karl Holz as president of both Disney Cruise Line and New Vacation Operations. New Vacation Operations included the Adventures by Disney.[137] The cruise line ordered three ships of a new class of ship, Triton, in 2016 and 2017.[138] In April 2017, it was announced that Karl Holz would retire as president of Disney Cruise Line on February 15, 2018 and Anthony Connelly would assumed the role of president on October 1, 2017.[139]
Soon after a March 2018 conglomerate wide reorganization that formed Disney Parks, Experiences and Products segment division, Disney Cruise Line and New Vacation Operations was renamed Disney Signature Experiences along with a new president, Jeff Vahle.[77] Ken Potrock was promoted from Senior Vice President and General Manager of Disney Vacation Club to President of Consumer Products in May 2018.[140][141] Disney Cruise Line purchased in early March 2019 another Bahamas destination, Lighthouse Point property on the island of Eleuthera from the Bahamas Government.[79]
With the acquisition of 21st Century Fox by August 2019, National Geographic Partners' National Geographic Expeditions moved into Disney Signature Experiences.[82]
Disney Cruise Line

was formed in 1995. Its fleet comprises four ships:

Disney Magic

(launched 1998),

Disney Wonder

(1999),

Disney Dream

(2011), and

Disney Fantasy

(2012).[33] Disney Cruise Line has ordered three new ships that will be completed in 2021, 2022 and 2023.[77] Each ship was designed and built-in collaboration with

Walt Disney Imagineering

. Disney Cruise Line serves the Caribbean, Mexican Riviera, European, and Alaskan cruises market.

Disney Vacation Club

, a

timeshare

program that includes 14 themed hotels-resorts within Disneyland Resort and Walt Disney World Resort, plus

Disney's Aulani Resort

,

Disney's Hilton Head Island Resort

, and

Disney's Vero Beach Resort

. In December 2019, the 15th property,

Disney's Riviera Resort

, opened next to the Caribbean Beach Resort at Walt Disney World. A 16th resort,

Reflections - A Disney Lakeside Lodge

, is planned to open in 2022 just east of

Disney's Wilderness Lodge

on the former site of

Disney's River Country

water park.

Adventures by Disney

, a program of all-inclusive, guided vacation tour packages offered at predominantly non-Disney sites around the world.[77]

National Geographic Expeditions

Golden Oak Realty,

Golden Oak at Walt Disney World Resort

sales[77]
Disney Sports Enterprises
[
]
Template:Infobox company Disney Sports Enterprises, formerly called Disney Sports Attractions,[142] is the unit of Disney Parks, Experiences and Products for Disney's sports functions and is made up of the ESPN Wide World of Sports Complex and the runDisney program.[143]
DSE background
[
]
Disney Golf facilities date back to the opening of Disney World with two golf courses, the Palm and Magnolia courses. At the time, those courses started hosting the Walt Disney World Open Invitational, an annual PGA Tour event.[144]
In 1994, Disney held the Walt Disney World Marathon, its first road race added additional races later.[145] Disneyland Marathon and 5K were run in 1995 three weeks after the LA Marathon on March 26, 1995.[146]
In 1995, Disney World had IMS Events, Inc. build the Walt Disney World Speedway.[147] Disney's Wide World of Sports opened in 1997 under executive Reggie Williams.[148]
DSE history
[
]
By 1998, Williams was named vice president of Disney Sports Attractions, overseeing a newly created sports & recreation division.[149] The first 10K Disney Classic race on October 3, 1999, kicked off Disney World's 15-month Millennium Celebration.[150] On March 30, 2003, Sports Attractions held the first Disney Inline Marathon.[151]
On November 21, 2007, Reggie Williams retired as vice president of Disney Sports Attractions.[148] His replacement was named on January 3, 2008, when Ken Potrock was promoted to Senior Vice President, Disney Sports Enterprises.[142] On February 25, 2010, Disney's Wide World of Sports was renamed ESPN Wide World of Sports Complex with some upgrades and new facilities.[152]
On September 25, 2011, Disney started the lease of its five Disney World golf courses (Palm, Magnolia, Lake Buena Vista, Osprey Ridge, and Oak Trail) to Arnold Palmer Golf Management to operate for 20 years while splitting the revenue. As part of the deal, Arnold Palmer would redesign the Palm course. The Orlando market for golf had a glut of course from the building boom then bust making profitability a challenge for any golf course. Disney hoped that Palmer's involvement and "Palmer Advantage" membership club would draw more attention to Disney's course. With the Osprey Ridge course sold to Four Seasons Hotels and Resorts to build a hotel, which was delayed until 2014, the golf management company would run the course until hotel construction begins. While another golf course, the Eagle Pines, was closed several years ago to make way for a residential housing subdivision development called Golden Oak being built in 2011.[144]
In January 2013, Ken Petrock was promoted to Disney Vacation Club and Adventures by Disney senior vice president & general manager while Tom Wolber, Disney Cruise Line senior vice president of operations, was promoted to replace Petrock at Disney Sports.[143] In late June 2015, the Walt Disney World Speedway was shut down.[147]
Sports marketing director Faron Kelley was promoted to vice president of sports in January 2016 and has responsibility for the water parks too.[153] Senior vice president of Disney Springs and the ESPN Wide World of Sports Maribeth Bisienere was promoted to Senior Vice President of Parks in early March 2018.[154] Rosalyn Durant moved over from ESPN to be appointed in February 2020 as senior vice president of operations for Disney Springs, ESPN Wide World of Sports and Waterparks.[155]
On September 30, 2020, it was revealed that this unit of Disney was laying off 28,000 people in the United States.[156]
runDisney races[157][158]
Race weekend
month
location
Inaugurated
Disney World Marathon
January
Disney World
1994[145]
Princess Half-Marathon
February
2009[159]
Star Wars Half Marathon
— The Dark Side
April
2016[159]
Wine & Dine Half-Marathon
November
Tinker Bell Half-Marathon
May
Disneyland
Disneyland Half-Marathon
September
(Labor Day weekend)
Avengers Super Heroes Half Marathon
November
2014[145]
Star Wars Half Marathon
— The Light Side
January
2015[145]
Disneyland Paris Half Marathon
September
Disneyland Paris
2016[145]
Over the years, a series of mergers and acquisitions have helped Warners (the present-day Time-Warner subsidiary) to accumulate a diverse collection of movies, cartoons, and television programs.
In the aftermath of the 1948 anti-trust suit, uncertain times led Warners in 1956 to sell its 650 of its pre-1948 films and cartoons to a holding company which became Associated Artists Productions (AAP). Two years later AAP sold its holdings to United Artists (UA), which held them until 1981, when MGM bought UA. Three years later Turner Broadcasting System, having failed to buy MGM, settled for ownership of the MGM/UA library. This included all pre-1986 MGM features as well as the pre-1948 Warner material. Ownership of the classic Warner films came full-circle when Time Warner bought Turner, although technically they are held by Turner Entertainment while Warner is responsible for sales and distribution.
These acquisitions, among others, mean that Warner owns almost every film they've made since inception (excepting certain films Warner merely distributed, such as the United States Pictures catalog, except for Battle of the Bulge, which WB still owns). Certain of John Wayne's Warner films are owned by Batjac, Wayne's company. Seven years after its 1964 release, rights to My Fair Lady reverted to CBS, which had backed the theatrical production. (Interestingly, 35 years after that, CBS and Warner Bros. will form The CW Television Network, as mentioned above.)
As noted, Warner owns all pre-1985 MGM titles; a majority of the RKO Radio Pictures library; and a portion of United Artists material (most of this under its Turner subsidiary). In addition Warner has acquired the Hanna-Barbera Productions television cartoons; most of Lorimar's television and film holdings (including the Allied Artists / Monogram library; most ancillary rights to Castle Hill Productions library (which includes early UA material); and a few films released by others, such as the 1956 version of Around the World in Eighty Days; most of the Saul Zaentz film library; the post-1974 Rankin-Bass library; and Castle Rock Entertainment films made after Turner acquired Castle Rock (except The Story of Us).
UA donated pre-1949 Warner Bros. nitrates to the Library of Congress and post-1951 negatives to UCLA's film library. Most of the company's legal files, scripts and production materials were donated to the University of Wisconsin-Madison.
Warner Bros. Consumer Products[edit]
[
]
The logo since 2019 Beginning in 1984, Warner Bros. Consumer Products was created by Dan Romanelli to license the rights of the Warner Bros. library to other companies to make merchandise. When the 1989 Tim Burton Batman film was in production, that was when WBCP really became relevant. The merchandising campaign to promote the film, was the largest one in history to promote a feature film.[8] Through WBCP licensing the rights to Batman, the studio made over $500 million through the merchandise alone.[9]
In 1998, when Warner Bros. sold their 49% of Six Flags, Warner Bros. Consumer Products began licensing the characters of WB such as Bugs Bunny, Daffy Duck, Batman, Superman and Wonder Woman for use in the parks.[10]
Under Romanelli, Consumer Products oversaw the licensing of Warner Bros. properties, and Warner Bros. Studio Stores. Under Mr. Romanelli's guidance, Warner Bros. Consumer Products had grown from a small licensing enterprise to a multi-business powerhouse that included Warner Bros. Worldwide Licensing, Warner Bros. Studio Stores, wbstore.com, Worldwide Publishing, Warner Bros. Interactive Entertainment, Kids' WB! Music, WB Toys and the recently announced Live Events department.[11]
Romanelli announced he was stepping down June 20, 2006. Brad Globe who joined Consumer Products in February 2005 as the Executive Vice President was appointed to replace him.[12]
Brad Globe, who was made President in 2006, announced August 28, 2015, that he would be stepping down. Diane Nelson, President of DC Entertainment, took over in interim.[13] In January 2016, it was announced by Nelson that Pam Lifford, would be the new President of Warner Bros. Consumer Products, replacing Globe.[14]
On March 16, 2016, it was announced by Lifford, that Disney veteran Soo Koo who was the North American Vice President of Creative for Fashion and Home at Disney Consumer Products and Disney Stores, was joining as the new CCO for Warner Bros. Consumer Products.[15]
Warner Bros. Themed Entertainment[edit]
[
]
The themed entertainment branch of Warner Bros. began in the early 1970s with the development of their first theme park Warner Bros. Jungle Habitat. The park opened to the public July 19, 1972.[16] Located in West Milford, New Jersey, the 1,000 acre park was a wildlife preserve and drive through safari park. Under the leadership of President Rafael De La Sierra, the park saw over 500,000 guests in its first year.
Although initially successful, the park failed to attract repeat visitors. In 1975 Warner Bros. proposed a $20 million expansion to the park. The city was divided on the expansion fearful that it would cause further congestion on the roadways. On November 2, 1976, the town narrowly voted against the park expansion. Following the vote Warner Bros. announced the closure of the park, and that they would sell off the land.
It wasn't until the late 1980s when Warner Bros. began dabbling in the theme park industry again. Terry Semel President and Chief Operating Officer of Warner Bros. had a great working relationship with Graham Burke[17] an executive from Village Roadshow. Together the two of them came up with the idea for a theme park on the Gold Coast of Australia. Since theme park veteran and former President of Disneyland was already employed with the company, Semel and Burke went to C. V. Wood with their idea. Once he was on board, Wood was appointed the President of the newly created Warner Bros. Recreational Enterprises[18] to oversee the design, development and construction of the new park dubbed Warner Bros. Movie World.[19]
The new park opened June 3, 1991 after nearly two years of construction. The 415-acre (168 ha) park, which focused on the film industry was a massive success. Unfortunately, Wood died less than a year after the opening of the park. But advisor under Wood, Nicholas Winslow was appointed the new president.[20] Due to the success of the first park, expansion became the overall goal and Winslow along with his team began scouting locations for more parks.
In 1993, the perfect location was found in Germany with the former Bavaria Film Park in Bottrop-Kirchhellen, which had closed earlier that year. The site was selected for its high population, its convenient site access and the incentives given by the German government. At a press conference in December 1993, Warner Bros. announced its plans for the second Movie World park.[21][22] The company went on to invested $250 million into the demolition of the old park and construction Warner Bros. Movie World Germany.[23] The construction lasted roughly two years and the park's grand opening happened June 29, 1996.[24]
By the time Parque Warner Madrid was in development,[25] TimeWarner decided they wanted to get out of all of their fixed asset businesses, i.e. their theme parks as well as their Warner Bros. Studio Store's. By 1999 Warner Bros. had shrunk Warner Bros. International Recreational Enterprises until it was nothing more than a division under Consumer Products. Six Flags went on to complete the construction of Parque Warner Madrid and operate it.[26] Until 2004 when they sold their shares of the park to Warner Bros.
It was announced May 2, 2016, that Peter Van Roden was appointed Senior Vice President of Warner Bros. Themed Entertainment.[27]
Warner Resorts[edit]
[
]
Warner Bros. Movie World

Parque Warner Madrid

Warner Bros. World Abu Dhabi

Cartoon Network Amazone Locations of current Warner Bros. resorts.
Warner Bros. Movie World[edit]
[
]
Main article: Warner Bros. Movie World
A joint effort between Warner Bros. Recreational Enterprises and Village Roadshow Theme Parks,[28] a concept for a theme park began forming in 1989. Warner Bros. Movie World was envisioned by C. V. Wood and opened on June 3, 1991, in Gold Coast, Queensland, Australia. The park opened as a salute to the entertainment industry, allowing guests the opportunity to become part of the movie to re-enact scenes. The park also offered a learning opportunity to showcase the behind the scenes hard work that goes into making a blockbuster film. In 2006 TimeWarner sold their stock in the park to Village Roadshow Theme Parks relinquishing ownership of the park.[29]
Parque Warner Madrid[edit]
[
]
Main article: Parque Warner Madrid
Opening April 5, 2002, as Warner Bros. Movie World Madrid[30] was a joint venture between Warner Bros. Recreational Enterprises and Six Flags.[31] Although only owning 5% of the park Six Flags still operated it. The parks majority shareholder being the community of Madrid with 40%. In 2004, Six Flags would sell all their European parks to StarParks except Warner Bros. Movie World Madrid which was sold to TimeWarner. At the end of the 2004 season the park was renamed Warner Bros. Park. It was then renamed again in 2006 to Parque Warner Madrid. The park saw expansion in 2014 with the opening of a new water park dubbed Parque Warner Beach.[32]
Cartoon Network Amazone[edit]
[
]
Main article: Cartoon Network Amazone
Cartoon Network Amazone is an entirely Cartoon Network branded water park in Sattahip, Chonburi, Thailand. Opening officially October 3, 2014,[33] the water park is run by The Amazon Falls Company who licenses the Cartoon Network name, and characters from Warner Bros. Consumer Products.
Warner Bros. World Abu Dhabi[edit]
[
]
Main article: Warner Bros. World Abu Dhabi
Warner Bros. World Warner's fourth branded theme park outside the United States, opened July 25, 2018. Located on Yas Island in Abu Dhabi it features six themed areas, and it set to open its first hotel Warner Bros. Hotel in 2021. It is the second theme park outside the United States that bears the Warner Bros. name that they do not own. Rather the characters and WB name is licensed to it through Warner Bros. Consumer Products, and Warner Bros. Themed Entertainment.[34][35]
Former resorts[edit]
[
]
Warner Bros. Jungle Habitat[edit]
[
]
Main article: Warner Bros. Jungle Habitat
Originally opening in 1972 in New Jersey, Jungle Habitat was Warner Bros. first venture into the theme park industry. Although the park was initially successful it failed to attract repeat guests. After an expansion proposal was voted against by the city Warner Bros. closed the park in 1976.
Warner Bros. Movie World Germany[edit]
[
]
Main article: Movie Park Germany
Formerly being a non-profitable theme park, Warner Bros. purchased the land that was Bavaria Film Park in 1994 and began construction on Warner Bros. Movie World Germany.[22] With a star-studded grand opening celebration June 29, 1996, the park formally opened to the public the following day.[36] In 1999, Time Warner sold the park to Premier Parks (now Six Flags Entertainment Corporation), who continued to operate the park under license from Warner Bros. as part of their European Parks division[37] until selling the park to StarParks, a subsidiary of Palamon Capital Partners, in 2004. The company then re-branded the park as Movie Park Germany in 2005, removing all Warner Bros. themes and licensing.
Abandoned and misreported concepts[edit]
[
]
In the 1970s Warner Bros. and DC Comics had started planning a new theme park, The Amazing World of Superman. It was set to be built in Metropolis, Illinois, and was set to open in 1972. Unfortunately due to the gas embargo the plans fell through.[38]
In the 1990s under the leadership of Nicholas Winslow various locations were looked at for the possibility of building the next Warner Bros. Movie World Park.
On February 13, 1996, at a press conference in London, England Winslow along with fellow executive Sandy Reisenbach represented Warner Bros. at the announcement of Warner Bros. Movie World England.[39] At the time Recreational Enterprises was working with the Mills & Allen International group, the then-owner of regional television stations Anglia and Meridian Television, to develop the park. The project was projected to cost £225 million to develop the 150-acre site in Hillingdon and to build the new sound stages and attractions, it was estimated to create 3,000 jobs for the surrounding area. By the next day the project was being vigorously opposed by objectors, including three local Members of the U.K. Parliament from the Conservative Party.[40] Plans for Movie World England were cancelled later that year with no large announcement.
Later on in 1996, Winslow took a trip to Pudong, Shanghai to discuss building a park in China. However, things did not line up, with Warner Bros. slowing down their theme park division and the land being too expensive Warner Bros. Movie World Shanghai was abandoned. Later on Disney ended up buying the land for the Shanghai Disney Resort.
Properties outside Warner Parks[edit]
[
]
Due to various licensing agreements from Warner Bros. Consumer Products, some Warner-owned franchises are represented in competitors parks in United States and in some countries in Asia. The Wizarding World of Harry Potter a themed land featuring characters and settings from the Wizarding World has operated at Universal Orlando since June 18, 2010. With duplicates opening at Universal Studios Japan July 15, 2014, and Universal Studios Hollywood on April 7, 2016. Under Warner Bros. 2007 agreement with Universal Parks & Resorts has the rights to uses the Wizarding World characters and settings until July 1, 2019, at which point they will have to renew their rights. The rights will then expire June 30, 2024, in the event of another renewal the rights will then expire June 30, 2029.[41]
Since the late 1990s Warner Bros. Consumer Products has licensed the rights of characters of DC Comics, Looney Tunes, and Hanna-Barbera to Six Flags for usage throughout the United States in theme parks, excluding the Las Vegas metropolitan area.[42]
Disney ends the historic 20th Century Fox brand
Walt Disney has brought to an end one of the best-known names in the entertainment industry, 20th Century Fox.
It comes as the legendary House of Mouse has rebranded one of its TV studios as 20th Television.
It follows January's rebranding of the 85-year-old film company 20th Century Fox as 20th Century Studios.
Last year Disney completed a $71.3bn (£54.7bn) deal to buy the bulk of Rupert Murdoch's Fox media assets.
Disney has also renamed its other television studios, including changing ABC Studios and ABC Signature Studios to ABC Signature while Fox 21 Television Studios will become Touchstone Television.
The Disney-Fox giant in four charts
Walt Disney buys Murdoch's Fox for $52bn
Disney culls 'Fox' from 20th Century Fox in rebrand
"Our new studio names and logos mark a new day for ABC Signature, 20th Television and Touchstone Television while honouring their rich histories and the creative power of The Walt Disney Company," Craig Hunegs, president of Disney television studios, said in a statement.

Both the 20th Century TV and film rebrands retained the famous fanfare theme tune and searchlight logo.
Hit TV shows
[
]
20th Century Fox Television, which can trace its roots back to 1949, has been home to some of TV's most famous shows including the original Batman series, M*A*S*H and The Simpsons.
ADVERTISEMENT
In December 14, 2017 - Disney buys Fox for $52.4 billion. The Simpsons meet Snow White and the Seven Dwarfs and Toy Story in new Disney crossover covers.
Earlier this year, when the film studio 20th Century Fox was rebranded, there were suggestions that Disney wanted to distance itself from Mr. Murdoch's highly partisan, right-wing Fox News network.
Disney is already a dominant force in US news, as the owner of the ABC network. It is also taking on Netflix with its own streaming service Disney+.
The 20th Century Fox film studio is known for producing some of the biggest movies of all-time, including Avatar and Titanic.
20th Century Fox was created in 1935 when Twentieth Century Pictures and Fox Films merged.
Disney's cartoon making history dates back to 1925, with first appearance of Pete, Disney cartoons including Mickey Mouse, Pluto, Goofy and Donald Duck in were created 1928, 1930, 1932 and 1934 respectively, Disney's movie-making history dates back to 1937, with Snow White and the Seven Dwarfs, 1950, with Cinderella, 1964, with Mary Poppins, 1989, with The Little Mermaid, 1992, with Aladdin, 1994, with The Lion King, 1995, with Toy Story, and now includes Lucasfilm - which makes the Star Wars franchise - and Marvel Studios among its stable of film companies.

The revenue-sharing rate. Additionally, a larger number of products often leads to volume discounts in media buys: the more products they advertise, the more favorable the advertising rates studios and publishers can secure. Pursuing a wide range of smaller projects allows studios, publishers, and other entertainment businesses to form closer links with agents, who are involved in the lion's share of deals for new products and therefore critical gatekeepers in virtually any entertainment sector. Further, a broad portfolio of properties can attract needed financing. For a studio is a Harry Potter and Batman film like Warner Bros., which under Horn's leadership relied on co-financing for nearly all of its projects but the surest bets like Harry Potter, a broad portfolio can be a useful way to attract outside investors willing to share risk. The studio takes a distribution fee off the top, and then splits revenues with those investors. "Some investors may push back on this model, but they usually don't have the power and the relationships to be an effective distributor, so we have the upper hand in these talks," said Horn. "Again, our scale worked in our favor." That smaller bets may allow for more flexibility in dealing with these industry partners is an added advantage. For example, it is often easier to move release dates and shift advertising budgets for smaller-scale projects. Large media producers may buy advertising time on television months in advance; having smaller projects to move around can help optimize the use of those resources. Going for smaller-scale products can enable entertainment companies to build and maintain a favorable critical reputation as well, which in turn can help them attract sought-after A-list talent and their projects. If, say, a film studio wants to cast a superstar actor in an event film, it can be beneficial to have the option of offering that actor the lead in a smaller "passion project," one with the potential to please critics and Academy Award voters. When Warner Bros. agreed to finance Clint Eastwood's Million Dollar Baby despite the poor performance of boxing movies in the past—and especially of boxing movies that revolved around female fighters—no one at the studio had any idea it would become a box-office hit. If anyone other than Clint Eastwood had brought the movie to the studio, it likely never would have seen the light of day (or, rather, the darkness of a theater). Fittingly, when Warner threw Horn a good-bye party, George Clooney publicly thanked him for "supporting the things we want to do that studios never want to do." Smart A-list actors remember these sorts of gestures and become allies. Finally, developing and releasing a number of smaller projects helps producers spread the fixed costs of their production and distribution infrastructures. For the major film studios that have expansive lots and dozens of offices around the world as part of their distribution apparatus, being able to allocate the costs of those resources across a larger number of projects— even if the smaller-scale projects barely break even—can be a huge benefit. For one, it helps them fund their blockbuster bets. "Very few entities in this world can afford to spend $200 million on a movie," noted Horn. "That is our competitive advantage." Despite the advantages of having a broad and varied portfolio, major studios and other large-scale content producers would probably further tilt their investments toward the bigger projects if they could. But two key constraints make that difficult: raising the funds required to produce blockbusters is a constant challenge, and finding the ideas that lend themselves to bigger-scale production and marketing support is never easy. "We were keen to make more event films, and steadily increased the number over the years," Horn said about his time at Warner. "But there aren't many ideas with global appeal." What competing entertainment businesses do matters, too. As Horn pointed out: "There is a limit on good release dates in a given year." And so, as a consequence of all these factors, many of today's largest entertainment businesses end up with product portfolios consisting of a few blockbuster investments that require most of their attention as well as a number of smaller bets. That's not to say that no other portfolio approach could possibly work. For example, animated movie house Pixar has an interesting approach: from the outset, it has focused on a very small number of films at any given time. Calling Pixar's strategy a "rifle-shot approach," Horn described its method this way: "They make one movie a year, and really handcraft each one. They are painstaking in their approach, highly self critical, and work for years on one title before releasing it." That focus has paid off: Pixar has churned out one box-office smash hit after another, from Toy Story to A Bug's Life; Monsters, Inc.; Finding Nemo; The Incredibles; Cars; Ratatouille; WALL-E; Up; and Brave. But Pixar is not a stand-alone studio: it operates as a unit at Disney and is now Horn's responsibility. Pixar thus can rely on the advantages that come with Disney's wider scale and power—a big plus, for instance, when it comes to distribution—while continuing to lavish attention on each of its films. Another of Disney's units—Marvel Entertainment—is also a provider of a steady stream of huge hits. In fact, even more so than cats and dogs, comic book heroes seem to be the favorite targets of Hollywood studios in search of the next blockbuster hit. The people behind the huge splash that the first Spider-Man movie made at the box office in 2002—and much of the superhero craze that followed in its footsteps—know a thing or two about creating and monetizing hits. The evolution of their business reveals just how dominant blockbusters have become and underscores many of the lessons learned about effective blockbuster portfolio strategies. * * * In August 2009, Disney announced a $4 billion purchase of Marvel Entertainment, which owned and managed one of the oldest and most recognizable collections of characters in the entertainment industry. Its proprietary library of thousands of characters, collectively known as the Marvel Universe, includes superheroes such as Spider-Man, X-Men, The Hulk, Daredevil, The Punisher, The Fantastic Four, Captain America, and Thor, all of which were developed for an astonishingly rich trove of comic books dating back to the 1930s. As Disney's purchase of the company came together, Isaac Perlmutter, Marvel's chief executive officer and at the time its biggest shareholder, and his now former colleagues Avi Arad (who served as chief creative officer) and Peter Cuneo (who preceded Perlmutter as chief executive officer) had every reason to reminisce about a rescue they had staged that none of Marvel's superheroes could have pulled off—that of the company itself. Perlmutter and Arad had made their fortunes as partners in a toy company. With business experience in sectors such as fiberglass, pharmaceuticals, power tools, and electric shavers, Cuneo was as unlikely an entertainment mogul as one can find. But he was an expert at managing turnarounds, and that was his brief at Marvel when he joined the company in July 1999. He succeeded beyond all expectations: exactly a decade after Perlmutter and Arad acquired Marvel out of bankruptcy and hired Cuneo, and nine years after it posted a loss of over $100 million and saw its stock price hover at around $1, the Disney offer valued Marvel at around $50 per share. It was a performance that made the feats of both Spider-Man, with his ability to scamper up the sides of tall buildings, and The Hulk, with his unparalleled power (and greenness), seem decidedly mundane. During that ten-year period, the executives rebuilt Marvel's original comic book publishing business into a profitable division, and revamped its toy and licensing operations. Marvel lent its characters to twenty movies, including Sony Pictures' Spider-Man, Universal's The Hulk, Twentieth Century Fox's X-Men, and Lionsgate's The Punisher. Many movies recouped their costs by the time they closed out their domestic runs and went on to post big number financing for its film slate. We are thrilled to partner with them in this new venture." Further evidence of Hollywood's interest in Marvel's hit characters and story lines arrived four years later when Disney purchased Marvel. Despite the high purchase price, the agreement required Disney to honor Marvel's ongoing deals with other studios: Sony's right to make movies based on Spider-Man—Marvel's most sought-after character—lasts into perpetuity, and the deal with Paramount locked in several other characters. Yet Disney was undeterred. As Bob Iger, Disney's chief executive officer, put it: "This treasure trove of over 5,000 characters offers Disney the ability to do what we do best." Marvel's reversal of fortunes over the course of a decade—one of the greatest turnaround stories in the entertainment industry and indeed the business world in general—is a direct result of major movie studios' search for the next blockbuster. Basing a new event film on a Marvel character is now one of the surest bets a Hollywood executive can make. Ironically, the only major studio not mining Marvel's riches is Warner Bros.; its parent company, Time Warner, owns rival comic-book publisher DC Comics, which is known for Wonder Woman, Batman, Superman, and a host of other characters. Together, Marvel and DC have the market for comic books cornered. It is too easy to dismiss Marvel as a company that simply got lucky with its Spider-Man franchise and since then just banked on that initial success. But the truth is that every studio head knows that the first Spider-Man—the highest-grossing film of 2002, and at the time the tenth-highest-grossing movie ever worldwide—single-handedly turned Sony Pictures' otherwise bleak year into a stellar one. In those early years, Marvel relied just as heavily on its biggest blockbuster. By my calculations, in fact, Spider-Man accounted for at least half of Marvel's operating income—measured across toys, media licensing, and consumer-products licensing—in 2002 and 2004, and at least a third of the company's operating income in 2003 (when no Spider-Man movie was released). "It's toys, apparel, school products, games, promotions, pajamas, skateboards, vitamins, lollypops—with Spider-Man, there's virtually no limit," one of Marvel's consumer-products licensing experts told me. Cuneo agreed: "There is nothing close to Spider-Man. He is our number one character, with the widest demographic appeal of any fantasy property. His appeal starts with two-year-old children who wear Spider-Man pajamas and goes up to consumers in their sixties—they all enjoy Spider-Man. I wish all our characters were that broad." Early successes triggered a superhero craze. As other Marvel movies such as Daredevil, X2 (also known as X-Men II), and The Hulk performed well at the box office in the years following Spider-Man, and especially as the X-Men and Blade sequels outperformed their originals—a sign of a franchise having staying power or, as industry insiders say, "legs"—Hollywood executives began to compete ever more intensely for new Marvel characters that could be brought to the big screen. Marvel executives let the blockbuster trap work in their favor by pushing for better deal terms in negotiations with studios and other licensing partners. The original deals for Blade and X-Men stipulated that Marvel would receive a share of studio profits after all expenses had been incorporated. But studios had creative ways of calculating those profits that left only a negligible amount for Marvel—"Hollywood Economics," as Cuneo put it. With a few early movie successes under its belt, however, Marvel was able to negotiate more favorable revenue participation deals that gave it a share, typically between 3 and 7 percent, of box-office grosses for its blockbuster movies. This was still only a fraction of what the partnering studios were able to keep, but a definite improvement. Meanwhile, Marvel executives created a business model that was specifically designed to minimize product-development and advertising costs —the major financial burdens involved in marketing blockbusters. Minimize those costs for Marvel, that is, and shift expenses to the studios that were licensing Marvel's characters. Here is how it worked. Marvel operated as a mini-conglomerate with divisions focused on comic books, toys, media licensing, and consumer-products licensing. The company developed its characters and story lines in its comic-book division, which effectively served as its research-and-development center, or as its incubator for ideas. And a highly efficient incubator at that, since comic-book publishing is relatively cheap and flexible: a typical print run costs the company only $10,000 to $20,000. Marvel relied on partnering movie studios to advertise its brands. The company's licensing contracts with studios stipulated that Marvel did not contribute to movie production and marketing expenses. "Usually we get anywhere between thirty million and eighty million dollars in advertising devoted to our movies," Arad told me in 2004. "As a result, the word spreads like wildfire—it leads to worldwide exposure for the Marvel brand and for the specific character." Cuneo explained the resulting positive effect on its brands: "If you have seen our movies, you might get into our comic books DC characters including Superman, Batman and Wonder Woman and Marvel characters including Fantastic Four, Hulk, Spider-Man and X-Men. The you might get into our video games, you might buy a T-shirt with a Marvel character, or you might buy some of the other consumer products." How did Marvel make money? Although the partnering studios would undoubtedly have preferred otherwise, Marvel retained full control over merchandising rights, which it used to drive sales in toys and consumer products, the company's main sources of revenues. Consumer-products licensing in particular was—and is—a highly lucrative activity. Costs are incredibly low: at the time Disney made its move, Marvel's consumer media group (which coordinates activities for all consumer products) consisted of just a few salespeople and assistants, supported by a dozen or so legal and product-approval specialists. Contracts specified a minimum guarantee, to be paid to the rights owner regardless of the sales of the licensee's product, and additional royalties if sales exceeded the guarantee. Not surprisingly, the more the character was associated with blockbuster content, the higher both the minimum guarantee and the royalty rate that Marvel could negotiate. No wonder Perlmutter called it "a gold mine." Marvel's approach to the management of its portfolio of brands was equally clever. Hollywood studio executives—and producers in many other sectors of entertainment—know that strong brands are not created overnight. For every Finding Nemo, which introduced a character that immediately resonated with audiences everywhere, there are hundreds of properties such as Shark Tale and Delgo that disappoint. Marvel's good fortune was that it had an extensive library of tried and tested characters and story lines to exploit, and Perlmutter, Arad, and Cuneo recognized this value. "We don't want to be a regular studio and come up with new ideas for movies," said Arad at the time. "Then we'll be like everybody else in this hit-and-miss business. That's a shot in the dark—we might as well play blackjack. Somehow the characters have permeated into our culture—that's our marketing advantage." Blockbusters drove growth for other, lesser-known characters, building Marvel's portfolio over time. Helped by the fictitious Marvel Universe, which provided a common historical and contextual background for the company's characters, the executives emphasized the linkages that existed between its hit characters so as to grow smaller brands. (Elektra, for instance, made an appearance in the Daredevil movie and later starred in a movie of her own.) Cuneo explained the nature of the content library this way: "You've got to think of the forty-seven hundred characters not as individuals but as families. We have forty years of Spider-Man stories. There might be fifty bad guys associated with Spider-Man and fifty friends. So the Spider-Man family consists of one hundred, maybe two hundred, properties. The Hulk accounts for another hundred, while X-Men has about four hundred characters." The essential natures of Marvel's franchise characters, built up over decades of appearances in comic books, are remarkably similar. As one Marvel executive put it: "They have some kind of vulnerability attached to them. Spider-Man is just a kid with glasses. Although they have superpowers, our characters are presented as normal people, with problems that anybody else would have." Because its brands are linked and in many respects similar, Marvel was in an ideal position to capitalize on Hollywood's search for the "next big thing" after the Spider-Man movie became a hit. Rather than fight against a blockbuster trap that was gaining momentum, the major studios helped to further strengthen Marvel's overall brand by pursuing the film rights to many of the company's other characters. Some marketing executives even asked for a Marvel-themed trailer to play just prior to their own films. Realizing that bigger risks go along with bigger rewards, Marvel executives used their newfound powers to put together the groundbreaking deal with Paramount and Merrill Lynch—a move that fit Marvel's desire to capture more of the upside of its movies, but one that pitted the company directly against some of its other studio partners. By 2005, just a few short years after the first two Spider-Man movies had together grossed more than $1.5 billion in worldwide ticket sales, Marvel's characters had become so sought-after that it could negotiate innovative financing: the contracts with Merrill Lynch reportedly stated that an insurer would cover interest payments in case Marvel would not be able to—in return for the movie rights to the central character. Have characters serve as collateral? It is hard to think of a more fitting illustration of the power of the company's blockbuster brands. Further proving the strength of Marvel's characters, the first films to come out of the company's deal with Paramount—Iron Man, Iron Man 2, Thor, and Captain America—performed well, together collecting over $2 billion in global box-office revenues, over three times their estimated production costs. Coming at a time when Disney was struggling to generate hits of its own, Disney's bid for Marvel reflected the major studio's eagerness—or, given the billions of dollars involved in the transaction, some might say desperation—to call some of those blockbusters its own. In October 2010, less than a year after closing the purchase, Disney gained further control of the Marvel portfolio by buying Paramount out of its worldwide marketing and distribution rights for The Avengers and Iron Man 3, in return for at least $115 million in distribution fees. Before long, no one at Disney had any regrets about the investments: in 2012, the first Avengers movie raked in a staggering $1.5 billion in tickets; in 2013, Iron Man 3 also crossed the $1 billion mark. Whatever the further fortunes of Marvel's resilient superheroes, the evolution of the company and its new life as a subsidiary of Disney underlines Hollywood's reliance on the kind of colossal hits that only DC's superheroes and Marvel's superheroes and Hollywood's smartest executives can make happen. Disney, Warner Bros., DC and Marvel the three cartoon characters and the comic book characters which respectively introduced Mickey Mouse, Bugs Bunny, Daffy Duck, Superman, Batman, Wonder Woman, Fantastic Four, Hulk, Spider-Man and X-Men. The original trademark the Walt Disney Company and WarnerMedia introduced Disney and Warner Bros. starring other characters including Snow White, Woody, Buzz Lightyear, Spider-Man, Hulk, X-Men, Fantastic Four, Marvel superheroes, Darth Vader, Kermit the Frog, Bugs Bunny, Daffy Duck, Looney Tunes, Superman, Batman, Tom and Jerry, The Flintstones, Happy Feet, Harry Potter and Cartoon Network characters.
Disney vs. Warner Bros.
[
]
Companies: Disney - Warner Bros.
Headquarters Burbank, California - Burbank, California
Key figures: Walt Disney, Roy Disney, Bob Iger and more - four Warner brothers
Older: Walt Disney Studios - WarnerMedia
Website: http://www.disney.com - http://www.warnerbros.com
Acquires owns: Pixar, Marvel, Lucasfilm, Muppets, ABC, ESPN and Fox - Hanna-Barbera, DC Comics, HBO, Adult Swim and Cartoon Network
Streaming services: Disney+ - HBO Max
Channels: Disney Channel, Playhouse Disney, Disney Junior, Toon Disney and Disney XD - Adult Swim, HBO, CNN, Boomerang and Cartoon Network
Theme parks: Disneyland, Walt Disney World, Disneyland Paris, Shanghai Disney, Hong Kong Disneyland and Tokyo Disney - Warner Bros. Movie World, Parque Warner Madrid, Warner Bros. World Abu Dhabi and Cartoon Network Amazone
Animation: Mickey Mouse universe and Donald Duck universe - Looney Tunes and Merrie Melodies
Cartoon characters: Mickey Mouse - Bugs Bunny and Daffy Duck
Animation and cartoons: Disney Channel animated TV shows - Hanna-Barbera
Animated cartoon characters: DuckTales - Tom and Jerry and The Flintstones
Computer-animation: Pixar - Warner Bros. and Village Roadshow
Computer-animated characters: Woody and Buzz Lightyear - Happy Feet
Films: Disney films - Warner Bros. films
Film characters: Snow White and the Seven Dwarfs - The Jazz Singer
Computer-animated films: Disney/Pixar films - Warner Bros. films
Computer-animated film characters: Toy Story - Happy Feet
Television shows: Disney Channel - HBO
Television characters: Lizzie McGuire - Game of Thornes
Films and television shows: Disney Animation TV shows - New Line Cinema
Films and television shows characters: Phineas and Ferb - Elf
Animated television shows: Disney XD - Cartoon Network
Animated television characters: Star Butterfly - Cartoon Network characters
Animated television shows and adult television shows: Toon Disney - Adult Swim
Animated TV characters: Brandy and Mr. Whiskers - Robot Chicken and Rick and Morty
Network television shows: ABC - CNN
Network television characters: Schoolhouse Rock - CNN Live Today
Comic books: Marvel Comics - DC Comics
Comic characters: Spider-Man, Hulk, X-Men, Fantastic Four and Marvel characters - Superman, Batman and Wonder Woman
Franchise series: Star Wars - Harry Potter
Franchise characters: Darth Vader - Harry Potter characters
Blockbuster film studios: Disney - Warner Bros.
Blockbuster series: Snow White and the Seven Dwarfs, Toy Story, Spider-Man and X-Men - Superman, Batman, Looney Tunes, Tom and Jerry and The Flintstones
Popular owns: Disney Channel (including Lizzie McGuire, Phineas and Ferb and others), Disney XD (including Star Butterfly), Pixar (including Woody and Buzz Lightyear), Marvel (including Spider-Man and other Marvel superheroes), Lucasfilm starring Star Wars (including Darth Vader) and Indiana Jones, The Muppets (including Kermit the Frog), ABC, ESPN and Fox - Hanna-Barbera (including Tom and Jerry, The Flintstones and other Hanna-Barbera characters), DC Comics (including Superman, Batman and other DC superheroes), HBO, Adult Swim, Hulu, CNN and Cartoon Network
Genre: Cartoons, films and television shows - Cartoons, films and television shows
Type: Subsidiary of The Walt Disney Company - Subsidiary of AT&T
Industry: Cartoon, film and television company - Cartoon, film and television company
Founded: 1923, by Walt and Roy Disney (as Disney) - 1918, by four Warner brothers (as Warner Bros.)
Popular official characters: Snow White - Bugs Bunny
References
Disney Wikipedia
Warner Bros. Wikipedia
↑
Template:Cite news
↑
Template:Cite news
↑
Template:Cite news
↑
Template:Cite book
↑
Template:Cite web
↑
Template:Cite news
↑
Template:Cite news
↑
Template:Cite web
↑
Template:Cite web
↑
Template:Cite web
↑
Template:Cite web

sources:
Template:Cite book

Template:Cite book
↑
Template:Cite web
↑
Template:Cite news
↑
Template:Cite news
↑
Template:Cite news
↑
Template:Cite news
↑
Template:Cite web
↑
Template:Cite news
↑
Template:Cite news
↑
Template:Cite news
↑
Template:Cite news
↑
Template:Cite web
↑
Template:Cite news
↑
Template:Cite news
↑
Orlando Attractions, October 2008, Volume 1, Number 6.
↑
Template:Cite news
↑
Template:Cite news
↑
Orlando Attractions

Template:Webarchive

, Fall 2010, Volume 3, Number 4. Page 22. Accessed on April 19, 2016.
↑
Jody Revenson (editor), 2006. Disney Insider Yearbook 2005 Year in Review

Template:Webarchive

. Page 69. Accessed on April 19, 2016.
↑
Template:Cite news
↑
Template:Cite news
↑
Template:Cite news
↑
Cite error: Invalid <ref> tag; no text was provided for refs named sbz
↑
Template:Cite news
↑
Template:Cite web
↑
Template:Cite news
↑
Template:Cite news
↑
Template:Cite news
↑
Template:Cite news
↑
Template:Cite web
↑
Template:Cite news
↑
Template:Cite news
↑
Template:Cite press release
↑
Template:Cite news
↑
Template:Cite news
↑
Template:Cite news
↑
Template:Cite news
↑
Template:Cite news
↑
Template:Cite web
↑
Template:Cite news
↑
Template:Cite web
↑
Template:Cite web
↑
Template:Cite news
↑
Template:Cite news
↑
Template:Cite news
↑
Template:Cite news
↑
Template:Cite news
↑
Template:Cite news
↑
Template:Cite web
↑
Template:Cite news
↑
Template:Cite news
↑
Template:Cite news
↑
Template:Cite news
↑
Template:Cite news
↑
Template:Cite web
↑
Template:Cite news
↑
Template:Cite web
↑
Template:Cite web
↑
Template:Cite news
↑
Template:Cite news
↑
Template:Cite news
↑
Template:Cite news
↑
Template:Cite book
↑
Template:Cite book
↑
Template:Cite web
↑
Template:Cite book
↑
Template:Cite web
↑
Ungerleider, Neal. "Disney to Open Theme Park in Israel?"

Template:Webarchive

Fast Company. January 5, 2011.
↑
Template:Cite web
↑
Template:Cite web
↑
Template:Cite web
↑
Template:Cite web
↑
Template:Cite web
↑
Template:Cite web
↑
Template:Cite web
↑
Template:Cite news
↑
Template:Cite web
↑
Template:Cite news
↑
Template:Cite web
↑
Template:Cite web
↑
Template:Cite news
↑
Template:Cite book
↑
Template:Cite news
↑
Template:Cite news
↑
Template:Cite news
↑
Template:Cite news
↑
Template:Cite news
↑
Template:Cite news
↑
Template:Cite news
↑
Template:Cite news
↑
Template:Cite magazine
↑
Template:Cite news
↑
Template:Cite news
↑
Template:Cite news
↑
Template:Cite news
↑
Template:Cite news
↑
Template:Cite web
↑
Template:Cite news
↑
Template:Cite news
↑
Template:Cite news
↑
Template:Cite web
↑
Template:Cite news
↑
Template:Cite news
↑
Template:Cite news
↑
Template:Cite news
↑
Template:Cite news
↑
Template:Cite news
↑
Template:Cite news
↑
Template:Cite news
↑
Template:Cite news
↑
Cite error: Invalid <ref> tag; no text was provided for refs named layoffs
↑
Template:Cite news
↑
Template:Cite web

Cite error: <ref> tags exist for a group named "CDL", but no corresponding <references group="CDL"/> tag was found, or a closing </ref> is missing
Cite error: <ref> tags exist for a group named "CDW", but no corresponding <references group="CDW"/> tag was found, or a closing </ref> is missing
Cite error: <ref> tags exist for a group named "CDW0", but no corresponding <references group="CDW0"/> tag was found, or a closing </ref> is missing
Cite error: <ref> tags exist for a group named "CDL4", but no corresponding <references group="CDL4"/> tag was found, or a closing </ref> is missing
Cite error: <ref> tags exist for a group named "CDW1", but no corresponding <references group="CDW1"/> tag was found, or a closing </ref> is missing
Cite error: <ref> tags exist for a group named "CDC", but no corresponding <references group="CDC"/> tag was found, or a closing </ref> is missing
Cite error: <ref> tags exist for a group named "CDW2", but no corresponding <references group="CDW2"/> tag was found, or a closing </ref> is missing
Cite error: <ref> tags exist for a group named "CDL5", but no corresponding <references group="CDL5"/> tag was found, or a closing </ref> is missing
Cite error: <ref> tags exist for a group named "CDW3", but no corresponding <references group="CDW3"/> tag was found, or a closing </ref> is missing